The Elephant Valley Project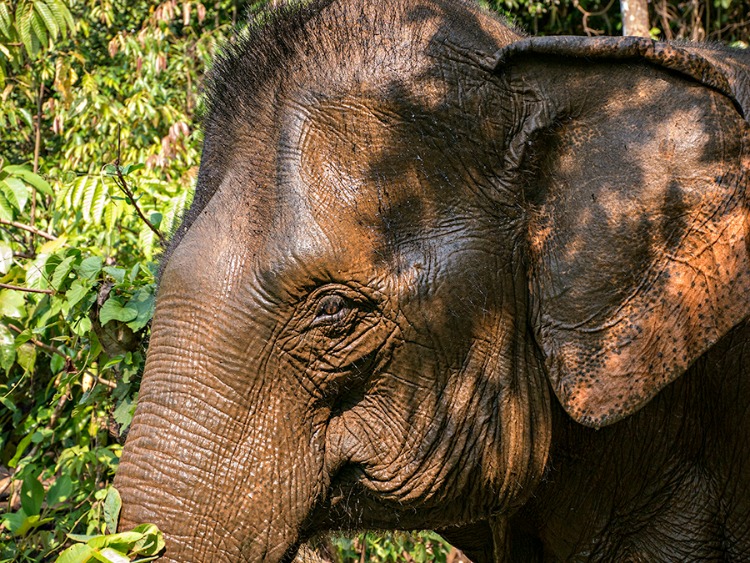 Cambodia is an Asian country where the rampant progress, with its skyscrapers and its shopping center, has not yet taken the total upper hand.
There are large untouched areas that retain their charm and their timeless magic.
Mondulkiri is known for its hills covered with lush forests and for its beautiful waterfalls, it is the least populated province of Cambodia and it's an ideal destination for ecotourism.
In this area there is the Elephant Valley Project, a center for protection and preservation of the elephants previously used as slaves in agricultural works.
Primary objective of this project is the rehabilitation of elephants in their natural habitat using an area of about 650 hectares granted in 2007 by the cambodian government to NGOs Elephant Livelihood Initiative Environment.
This center has a special feature, it allows entry to visitors, for one or more days, during which they have the opportunity, through guided tours, to get in direct contact with the elephants and to know some different aspects of their lives.
In addition, obviously to everyone who want it,  this center give the opportunity to participate in a volunteer project into the structure that assists and vigil on animals.
Once, local people respected the elephants because their traditional culture believed a divine spirit resided in them. Unfortunately, poverty has almost erased the ancient beliefs and locals use them indiscriminately. For this reason,the Elephant Valley Project is certainly a guarantee of preservation and survival of these majestic animals.
T H E   V I D E O
(All the photos are taken from Google.com, all the videos are taken from YouTube.com, and all belong to their original owners-We do not own any of the content posted-Removal upon request)