Trekking in Bako National Park
In recent months The Golden Scope showed you some areas of our planet where you can go "trekking" a sort of walk/hike into the nature, such as the Valley of Flowers in the Himalayas and the northern region of Jotunheimen.
Just imagine hiking in a natural more wild environment: the jungle! Walking in an equator rainforest, of course you are accompanied by an experienced guide… something definitely strenuous… but something absolutely extraordinary!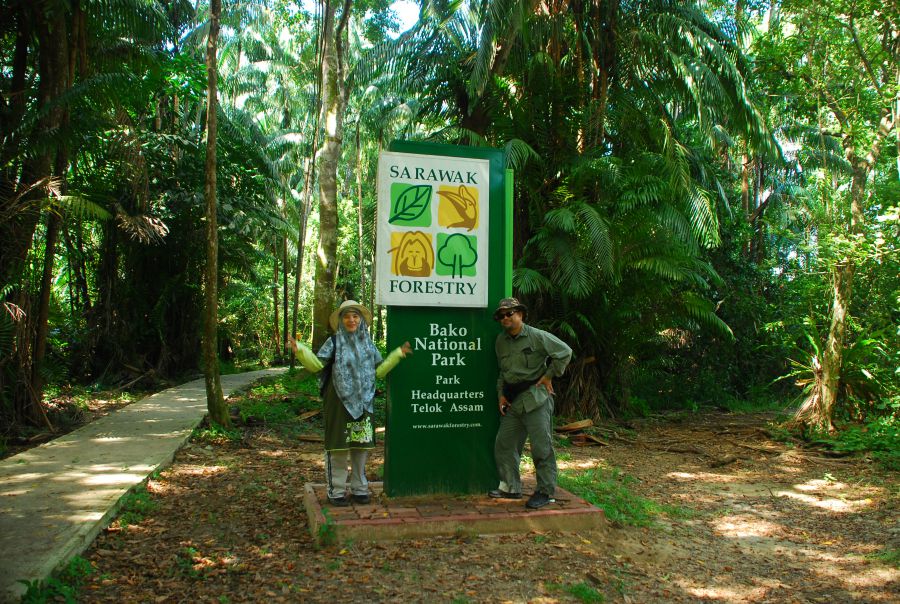 Bako National Park is located in Malaysia's Borneo and it is certainly suitable for a trekking adventure like the one which we have mentioned before.
On this peninsula a thick and dense rain forest rich in both flora fauna develops. Each space of this jungle is a crowding of plants; they are so dense that some places are not reached by the sun.
If our description ends here, surely someone could think that we are crazy to propose a trekking experience in this environment but, in reality, it is not so ….
In fact, the extensive network of Bako paths includes 16 trails, each of them is marked with a different color and, above all, they are very different …. some suitable for a simple walk, some  suitable for people who practice true hiking… for every taste and expectation.
Usually the more fit and brave people choose excursions of a full day, sometimes even with "exciting" night camping in the middle of the jungle; while the "lazy" people prefer choosing quiet walks in the forest.
People staying for the night in the jungle, have the opportunity to admire a wonderful spectacle in which the animals are the protagonists because, just before sunset and just after dawn, they are at the peak of their activities…
It's possible listen to the extraordinary sounds of the forest, it's easier at night than during the day, and some of them are so strange that it is difficult to imagine what kind of creature emit them….
Bako National Park guides tells that sometimes, in a night camping in the jungle, people spend all the night outside the tents and, how excited children, compete to guess which creature belongs to every sound, each response is then subject to the unquestionable judgment of the leadership of their group who knows all the animals and their respective sounds and he is therefore the only one capable of proclaiming the winner of the competition night!
T H E   V I D E O S
(All the photos are taken from Google.com, all the videos are taken from YouTube.com, and all belong to their original owners-We do not own any of the content posted-Removal upon request)