Walking in Haight Ashbury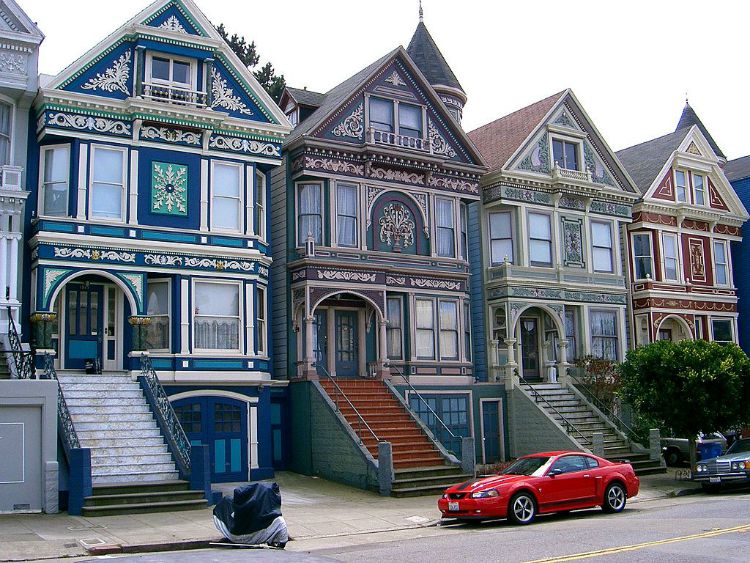 The USA… do you think about its important epics, like the Far West; Hollywood film industry has produced and continues to produce a lot of films telling about this country.
Hollywood is actually a district of Los Angeles, in California, but today The Golden Scope will not speak you of Hollywood and its film industry but about a district of San Francisco, another important city of the California State, that it is called Haight Ashbury.
Walking in Haight Ashbury, you have the feeling of being in a parallel world where time stopped a few decades ago… from the shops with their signs retro and vintage objects, the characteristic houses, to overwhelming smell of incense in the streets; everything helps to create a strange but fascinating atmosphere!
This unusual quarter saw the birth of the "hippie" movement in the sixties; it has not existed for a long time but it has left some indelible "traces" in this place.
The new generations have decided to preserve the historical memory of the hippies turning Haight Ashbury in a sort of open-air museum; in which the wooden Victorian houses painted in soft colors  together the psychedelic lights typical of hippy era, brighten the hills overlooking the Buena Vista Park.
Shops in the district, those which we have announced over,  are full of clothing accessories, of  legendary years 60/70; and then there are workshops of Piercing and tattoos, of course all in the theme, and music stores considered the realm of the unforgettable "vinyl", the famous 45 laps and 33 laps, also known as long-plaiyng.
Obviously the visitors spend hours and hours in these stores, nobody goes out empty-handed! The lovers of music, after extensive research, often discover real rarities!
In fact, music has played a fundamental role in hippie movement and Haight Ashbury was the cradle … number 710 Ashbury Street was the house of the Grateful Dead, the legendary rock band in the years' 60, while at the number 2400 of Fulton Street you can see the house of another famous rock band, Jefferson Airplane, they painted it of black personally!
After more than half a century, the hippie culture is still alive and present in this place and all nostalgic visitors go on a "pilgrimage" in the eastern part of the Golden Gate Park hill, where the legendary George Harrison played guitar like any hippies … It was the summer of 1967!
T H E   V I D E O
(All the photos are taken from Google.com, all the videos are taken from YouTube.com, and all belong to their original owners-We do not own any of the content posted-Removal upon request)