The wonderful Norwegian fjords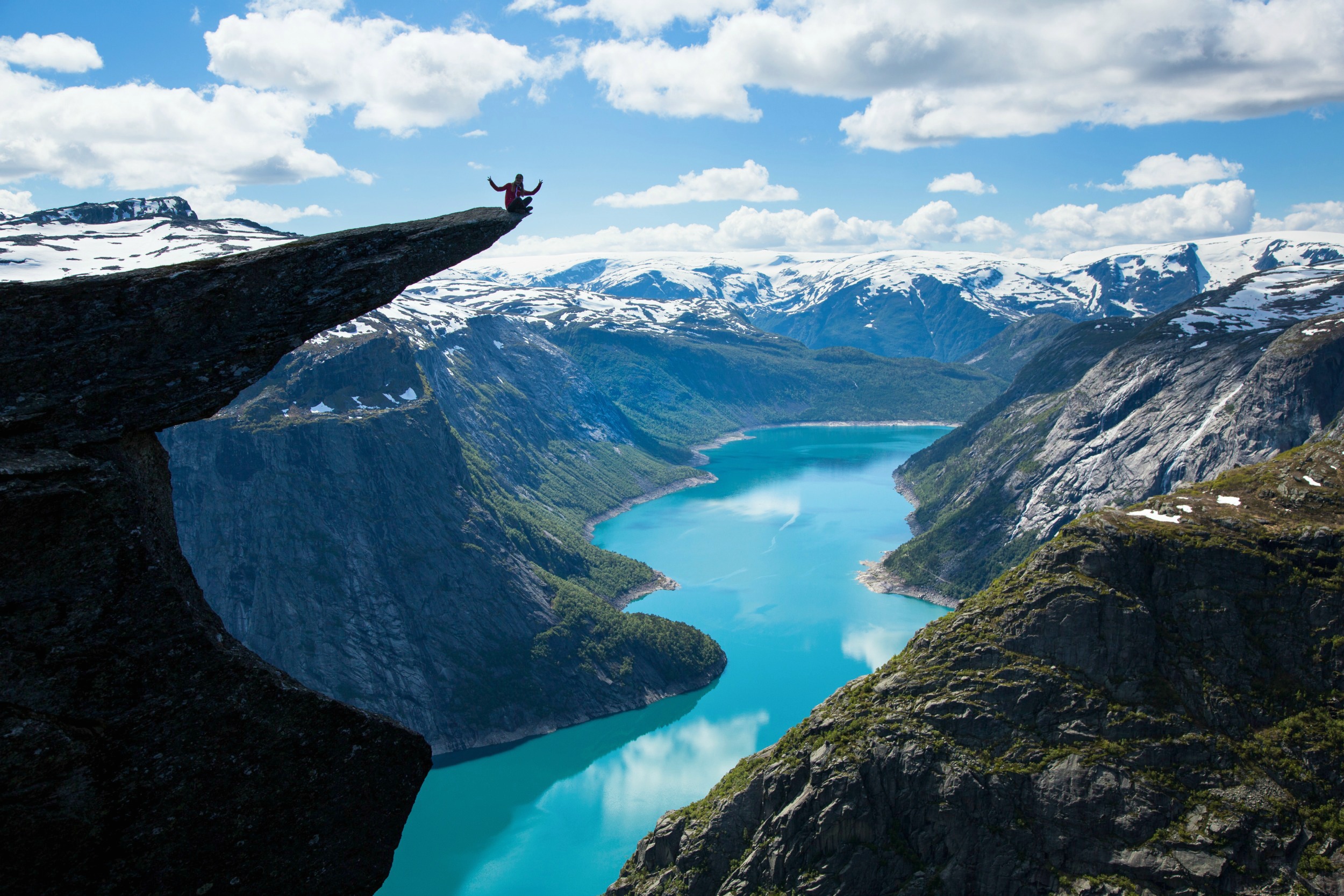 For a cold and snowy vacation, where ski is not involved, the Norwegian Fjords could be the perfect option!
In order to fully enjoy this part of the world, a cruise would be recommended, as from the boat, you would be able to fully admire the wonderful landscape.
However, if you prefer to discover the beauty of the Norwegian wildlife from the coast, you should definitely follow The Golden Scope's suggestions.
We found the best outdoors activities that involve visiting the fjords.
THE FJORDS
Before reading about the best places where it's possible to admire the natural process that resulted into the Fjords, it is important to first understand what a Fjord is.
Quaternary Geologist, Professor Atle Nesje from the University of Bergen explained that:
"Fjords are found in locations where current or past glaciation extended below current sea level. A fjord is formed when a glacier retreats, after carving its typical U-shaped valley, and the sea fills the resulting valley floor. This forms a narrow, steep sided inlet connected to the sea."
After landing at the Oslo airport, you should head to one of the following Fjords.
All of these places have been listed under the UNESCO World Heritage for being some of the most stunning and magical natural landscapes in the world.
The Romsdalsfjord
The Geirangerfjord
The Sognefjord
The Nærøyfjord and Aurlandsfjord
The Handangerfjord
The Lysefjord
THE ACTIVITIES
Amongst all the different activities that you could choose to do when visiting the magical Fjords; kayaking, cycling, glacier walking and hiking are a must-try!
To make your vacation as unique as unforgettable, you should visit the Norwegian natural environment in small groups, and in alternative ways, rather than surrounded by screaming tourists on a crowded boat.
Paddle up the northern stream and enjoy the view to the Fjords from a small and quite kayak; or climb up one of the glacier to admire the wonderful panorama.
T H E   V I D E O S 
(All the photos are taken from Google.com, all the videos are taken from YouTube.com, and all belong to their original owners-We do not own any of the content posted-Removal upon request)