The Cairngorms National Park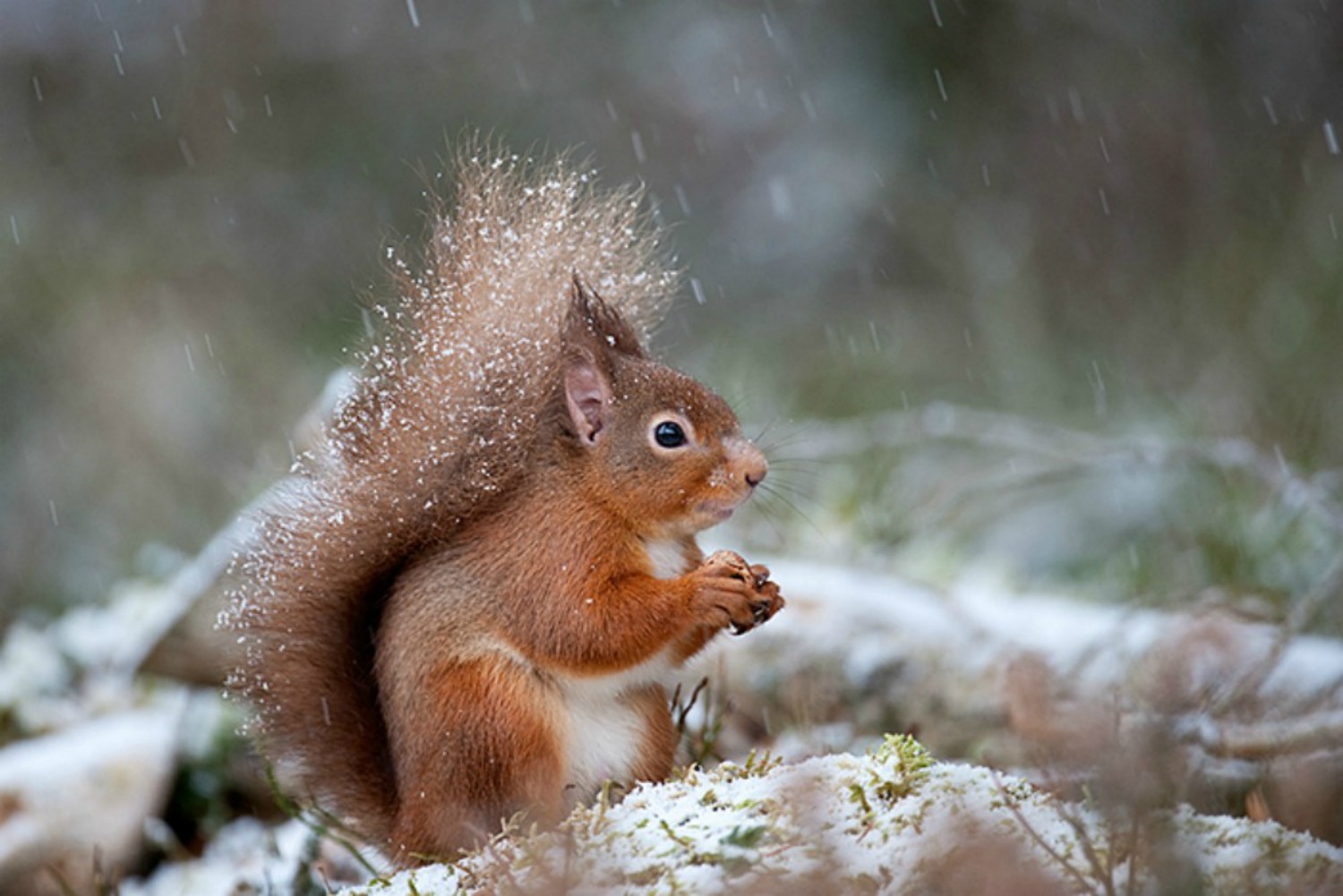 Since I was a boy and I studied at school the history and geography of Scotland, I was fascinated …  its geographical position in Northern Europe, its historical past which has origin in the Celtic populations, unique in that time, to be able to fend off the legions of ancient Rome who had occupied the rest of the island British.
Scotland has its appeal also to the legend (or truth?) of the famous monster of Loch Ness that attracts tourists from all parts of the world, hoping to photograph "Nessy", the great serpent that looks like a dragon… as it is affectionately called by inhabitants of that area…
However, apart from all that, Scottish natural beauty with a lot fo beautiful and sometimes mysterious castles characterize the area, making for national and international tourism one of the most beautiful place to visit in the UK.
Today The Golden Scope will show you the Cairngorms National Park, established in 2003 by the Scottish Parliament after a study of the area done by Scottish Natural Heritage, a large park located in the North/East of the country.

The park offers several and diverse attractions… it is a pleasure to explore it… here there are five of the six highest mountains in the UK , so, here, the Cairngorm ski complex develops; It's the most visited of the kingdom also for the great variety of routes for both skiers and for climbers.
The plateau of the Cairngorms, the highest and snowy in Britain, offers spectacular scenery for Hiking lovers but also a diverse fauna: mountain hares, eagles, grouse and wild cats; all species that can live among the winter snows.
The park is also huge and majestic forests populated by cute squirrels and several other species that swim happily in the streams… a real journey in the amazing and exciting nature of the Cairngorms for its visitors!
And for those who like the "time travel", the Cairngorms National Park offers the opportunity to take a tour by the steam train of the Railroad Strathspey  A step back in time …sipping tea and admiring through the window at the scenery constantly changes… as into a movie of the famous saga of Harry Potter…
T H E   V I D E O 
(All the photos are taken from Google.com, all the videos are taken from YouTube.com, and all belong to their original owners-We do not own any of the content posted-Removal upon request)