Luxurious airport lounges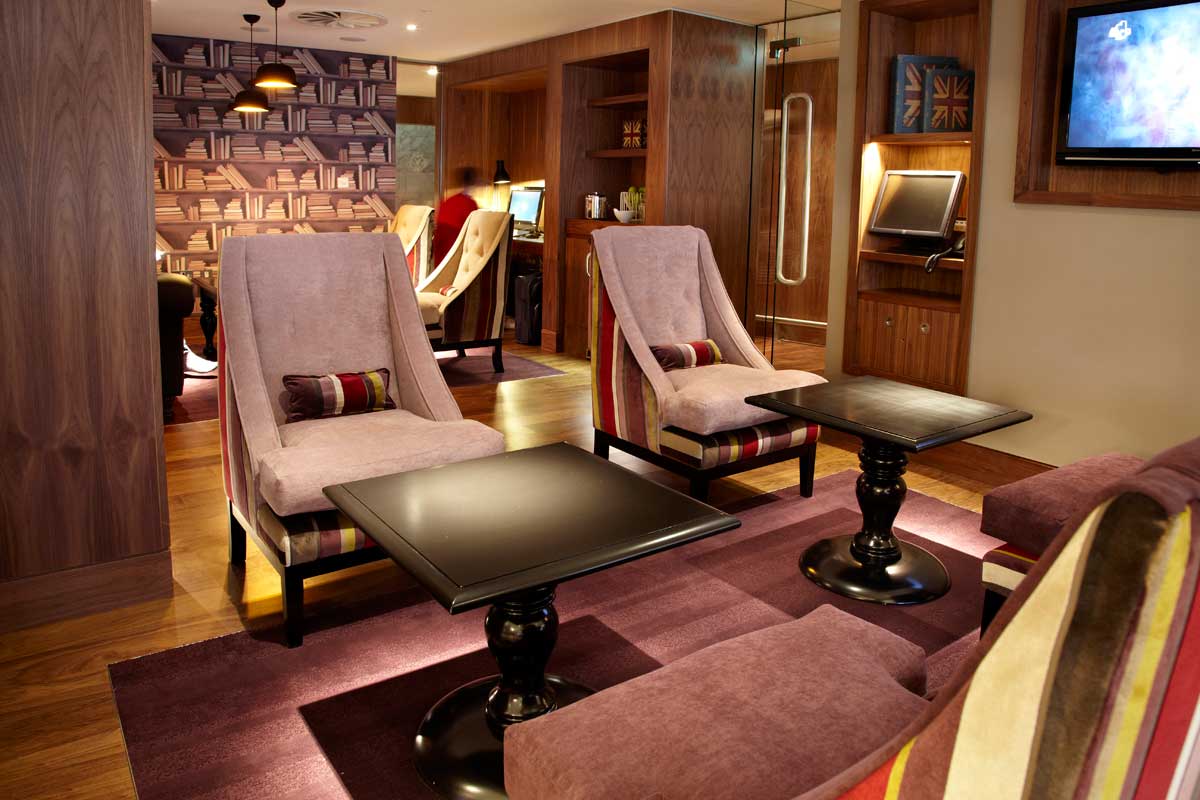 Some of the world's top airlines—such as British Airways, Emirates, Catay Pacific and Qatar Airways—renovated their airport lounges to provide their (first class) passengers with the best services and facilities.
Well, we—The Golden Scope—took a peek into seven beautiful lounges, and believe me when I tell you that they are even better than a 5 stars hotel!
Spa, luxurious bedrooms, cinema and fine dining restaurants will keep you company while waiting for you flight if you are staying in one of the places featured in this article.
Let's just think about this for a second. If you have to transit in a country and wait for over 8 hours, then you might as well buy a business/first class ticket and instead of paying for a hotel where to sleep, you go to the lounge (which services are included in the plane ticket).
If you still think that flying first class is not worth the price, then take a look at the following lounges and you will change your mind straight away!
BRITISH AIRWAYS CONCORDE ROOM, LONDON HEATHROW
This lounge was built following the style of a boutique hotel. It features double bedrooms with bathroom ensuite, Spa and beauty center (hairdresser, nails…).
AIR FRANCE PREMERE LOUNGE, PARIS CHARLES DE GAULLE
A part from a beautiful Spa, this lounge has also a fine dining French restaurant and a wine tasting room.
EMIRATES LOUNGE, PARIS CHARLES DE GAULLE
This "brand new" lounge was open in 2012 and since then it has been considered one of the world's most luxurious airport lounges. The place is decorated with Rolex watches hanged on the wall!
VIRGIN ATLANTIC JFK CLUBHOUSE, NEW YORK JFK
JFK Clubhouse has sauna, steam room, relaxing area, hairdresser and barber. Not to mention the massive pool table located right in the middle of the lounge!
QATAR AIRWAYS PREMIUM TERMINAL, DOAH
This lounge is the only one on the world that offers a personal shopping service. If you feel like chilling in the lounge, but you want to buy something, you can get a personal shopper and ask the person to go get whatever you want.
CATHAY PACIFIC PIER, HONG KONG
If you are exhausted after a long flight, you can relax and fall asleep in one of the lounges beautiful suites. All of the bedrooms have 24h room-service in case you are jetlagged and want to have lunch at 4am!
ETIHAD DIAMOND FIRST CLASS LOUNGE, ABU DHABI
If you are travelling with children, this lounge is the perfect place for you! It offers a 24h baby-sitting service, so while your kids play and have fun, you can rest.
T H E   V I D E O
(All the photos are taken from Google.com, all the videos are taken from YouTube.com, and all belong to their original owners-We do not own any of the content posted-Removal upon request)