Phoenix Park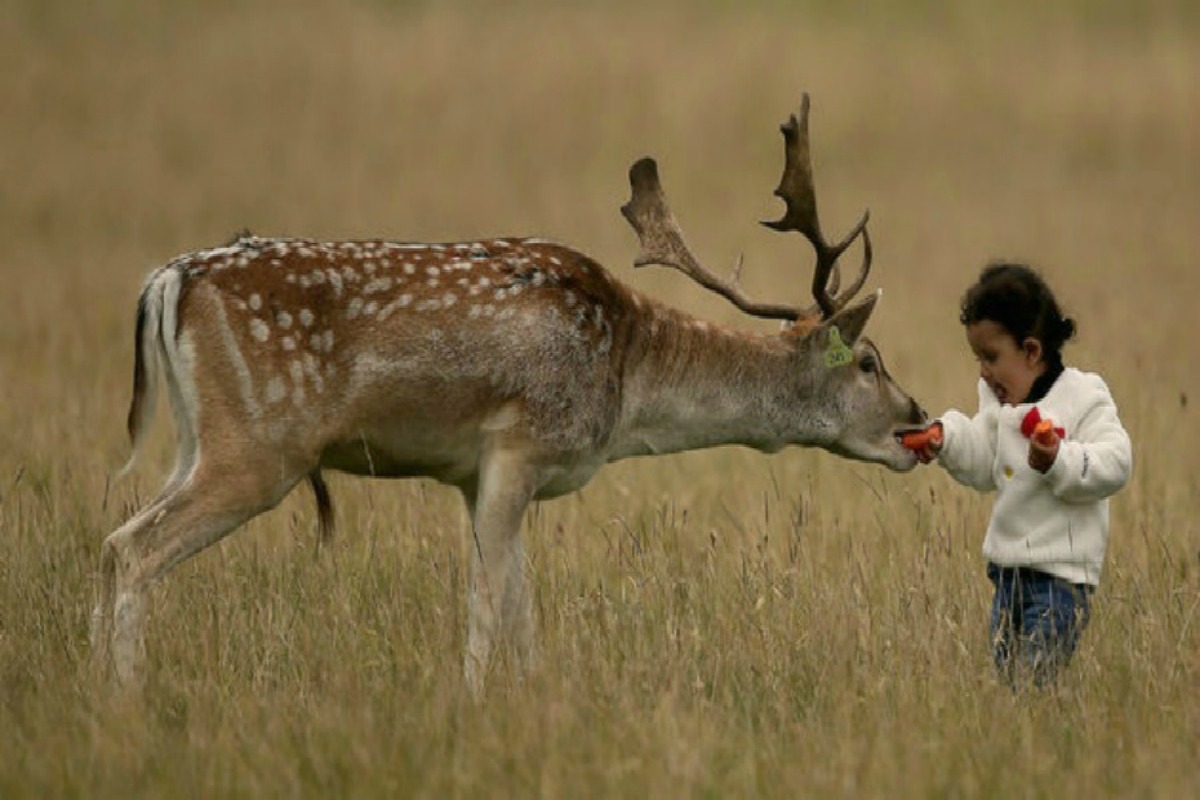 Dublin is the Irish capital; the name means "city of ford of fence"; it is located at the estuary of the Leffey River and overlooks the Irish Sea. Vikings founded the city as a center for the slave trade thanks this geographical position.
Today Dublin, which is the capital of Ireland as far back as the Middle Ages, has just over half a million inhabitants and it's characterized by the traditional rivalry between the two areas separated by the Liffey River; the northern one called "Northside" is identified as a residential area of working class and southern one, called "Southside" where the middle and the upper classes reside.
At about 3 km from the center of the capital, there is Phoenix Park; with its 712 hectares, all surrounded by a wall of more than 16 kilometers, it's considered the largest enclosed park in Europe. It has a greater extension of the famous Central Park in New York and Hyde Park in London.
I think… it's the dream of everyone to have a short distance from home a majestic park as Phoenix Park, where nature is the "queen" but where there are also buildings and historical monuments… for Dublin's inhabitants, obviously this is real!
In fact, in the park there is "Aras an Huachtarain" the official residence of Irish President; this building was designed in the mid-eighteenth century by Nathalien Clements… almost unbelievable but true…he was a ranger and an amateur architect. In northern area you can admire the oldest construction of the park: Ashtown Castle.
Visiting the park we encounter the Papal Cross, it was erected after the visit of Pope Giovanni Paolo II, Karol Jozef Wojtyla. On 29th September 1979 he celebrated a Mass with  more a million Irish people…  a third of the entire population of the country!
Another fascinating monument is an obelisk dedicated to Sir Arthur Wellesley, Duke of Wellington. It's 62 meters high and at the base of it there are four plates built by the fusion of some guns used during the Battle of Waterloo. But You can see the fun movie that we propose… numerous and sweet fallow deers are the real attraction for both children and adults… they are accustomed to human presence, so, they allow humans to cuddle them and also to make photos!
T H E   V I D E O S
(All the photos are taken from Google.com, all the videos are taken from YouTube.com, and all belong to their original owners-We do not own any of the content posted-Removal upon request)