The Village of Arquà Petrarca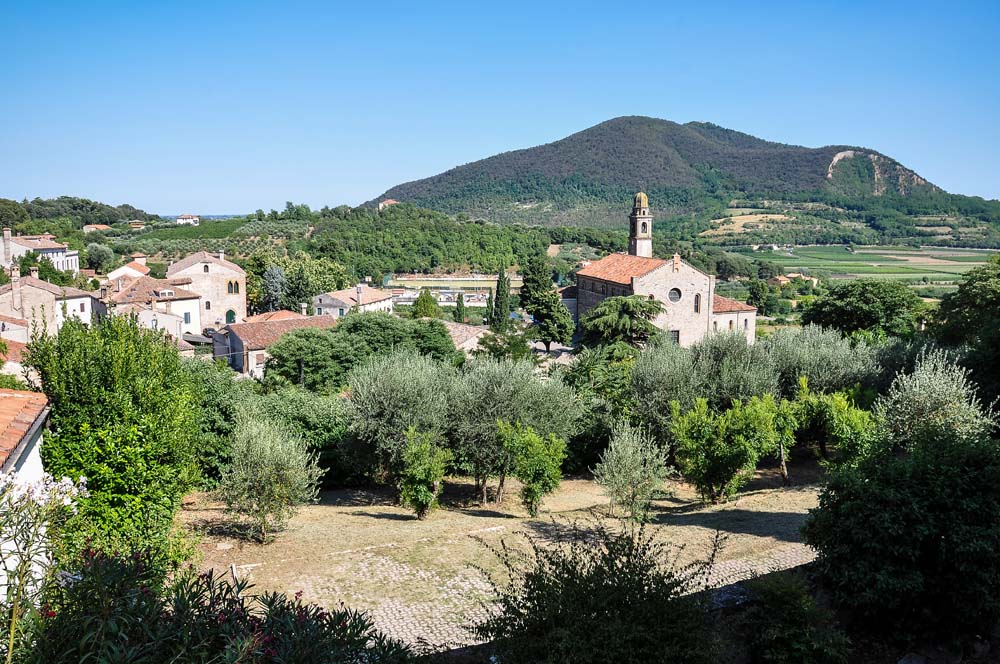 Today we'll have a new tour between the Italian regions, precisely in Veneto. This region owes its name to Venetian people, or old-Venetian, to distinguish the old people from the current inhabitants, who settled in northeastern Italy in the second half of the second millennium b.C.
Its territory includes different kinds of natural landscapes, the uniform plain is bordered by  the Adriatic coastal or by the mountain ranges: the Iberian Mountains and the Euganean Hills.
The Euganean Hills are of volcanic origin and they born about 30 million years ago by a series of violent submarine eruptions, and… they are isolated in the middle of the Veneto plain.
Arquà Petrarca is a village with 1.900 inhabitants; it's located in the Padua province, in the Euganean Hills area, right at the foot of Ventolone Mount and Piccolo Mount. Its ancient origins dating back to prehistoric times.

********************
If you are looking for your next read!
"GWEILO: THE EXTRAORDINARY ADVENTURES OF A YOUNG MAN IN 1980's CHINA".
The e-book version is available on Amazon worldwide – Free with Kindle Unlimited – Read the preview for free with this link:
Through this book, an italian entrepreneu shares his unique path to self-discovery with a charming and magical old China as backdrop. A country of fairy-like landscapes, strong principled culture, and a poor and respectful population, who, through ancient proverbs, taught to appreciate the small things most people would take for granted.
********************
In fact, in its territory, near the little lake of Costa, in '800 was found a fascinating prehistoric site dating back to the Bronze Age which has been included in UNESCO's World Heritage List.
As you can understand by the name of this village, Arquà is also known because the great poet Francesco Petrarca spent there the last years of his life surrounded by a friendly nature that reminded him about his loved Tuscany.
The poet knew Arquà in 1364 when he went to Abano Terme to cure scabies. Francesco il Vecchio gave him a piece of land of this village and Petrarca took charge of overseeing the restructuring of his new home.
Petrarca settled in Arquà in the spring of 1370 and he spent just over four years until his death in July month of 1374. Today again, the medieval village of Arquà jealously preserves his tomb, which was built by his son in law  Francescuolo Borsano, as a tribute to the poet, writer and philosopher, founder of Italian humanism.
T H E   V I D E O
(All the photos are taken from Google.com, all the videos are taken from YouTube.com, and all belong to their original owners-We do not own any of the content posted-Removal upon request)