Off the tourist trail: Milan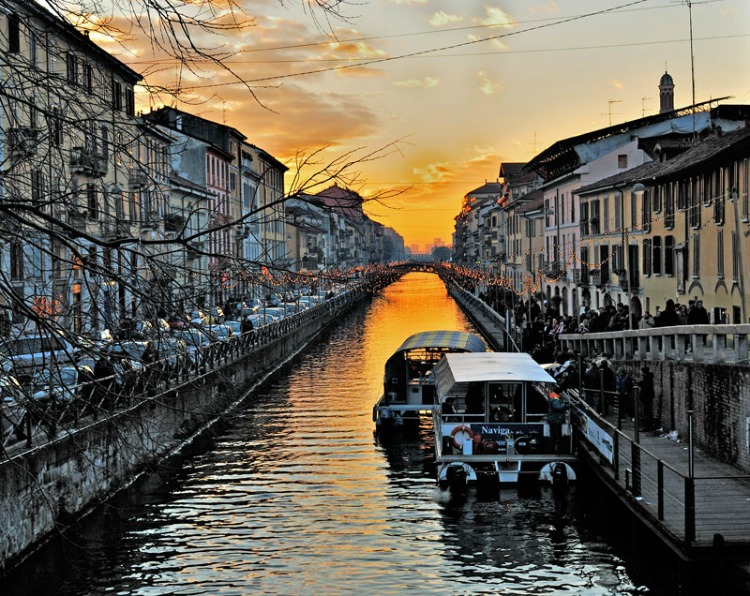 "Milan, for me, is a city of discovery. You can find some amazing gardens behind some great houses; I also love finding beautiful galleries and incredible shops, but you have to explore. And the food is amazing." – Francisco Costa
For all those who are passionate about Haute Couture and are already planning a trip to Milan, here is a full guide to all the restaurants, bars and boutiques that are off the tourist trail
If you follow our tips you will experience the true local-Milanese atmosphere, and you won't fall into any tourist trap!
WHERE TO EAT
If you are looking for a traditional Italian restaurant where you can have that tasty meal that you have been craving for since you started thinking about flying to Milan, Rosso di Brera and Giacomo are a must.
Both decorated with a classic Milanese style, these two places are known for serving the best traditional Italian food in town.
Another 'must-try' Italian restaurant is Cracco, famous not only for its food, but also for the elegant-chic style of its interior design, which slightly resembles to GOLD, another recommended restaurant that is designed and owned by the D&G couple.
Finally, for those who prefer to melt with the young Milanese crowd and live like a local, Temakinho is the perfect spot: characterised by a fun and vivid atmosphere, this restaurant serves only Temaki rolls combined with Brazilian cocktails.
WHERE TO GO SHOPPING
Milan is certainly known worldwide for the amazing boutiques that cover the entire city. If you are undecided because there are too many places you want to go to and not enough time, then you should definitely pop by Excelsior and & Other Stories.
Both on the same street, these two stores present a wide range of products (from clothes to beauty products…) all made by different designers.
If you are a shoe lover, you definitely cannot miss La Vetrina di Beryl a small boutique that stocks only fashionable high-end shoes and Marco a boutique that produces and sells heels, boots, sandals and flats in any colour, pattern or material you could think of.
If, on the other hand, you flew all the way to Milan to go shopping in the classic Dolce and Gabbana, Prada or Gucci stores, you must go to Via Monte Napoleone, the famous road where all of the big brand boutiques are located.
WHERE THE LOCALS HANG OUT
What is better than a fresh glass of wine on the rooftop of an ancient Italian building facing the beautiful and lively city of Milan? Definitely nothing, and this is why you must go to Roof Garden.
However, if the weather is bad and doesn't allow you to enjoy the view from there, then there is always N'Ombra de Vin, a typical Italian wine bar where all the young locals usually reunite for a drink.
If, instead, you are feeling more chic and elegant, H-Club Diana in the Sheraton Hotel Milan, Circle and Ceresio 7 are definitely three places to go check out: they all follow a refined style that is mainly exposed in the internal architecture and in the drinks they serve.
The last 'must-go' bar in Milan is the Nottingham Forest, a small and simple cocktail bar that is known everywhere in Italy for creating the most creative and original drinks.
T H E   V I D E O
(All the photos are taken from Google.com, all the videos are taken from YouTube.com, and all belong to their original owners-We do not own any of the content posted-Removal upon request)