The village of Durness
The Scottish Highlands are a mountainous region that includes the territory in the far north/west of the UK. Their spectacular landscapes dominated by a wild and almost untouched nature are considered one of the most beautiful regions in Europe.
Inverness is the administrative center of the Highlands Council area, a nice town with  62.000 inhabitants… it's an exception in a sparsely populated region with a lot of small and quaint villages.
It's one of them that today The Golden Scope has chosen to show you, it's outside of the major international tourist routes, it's the Durness Village.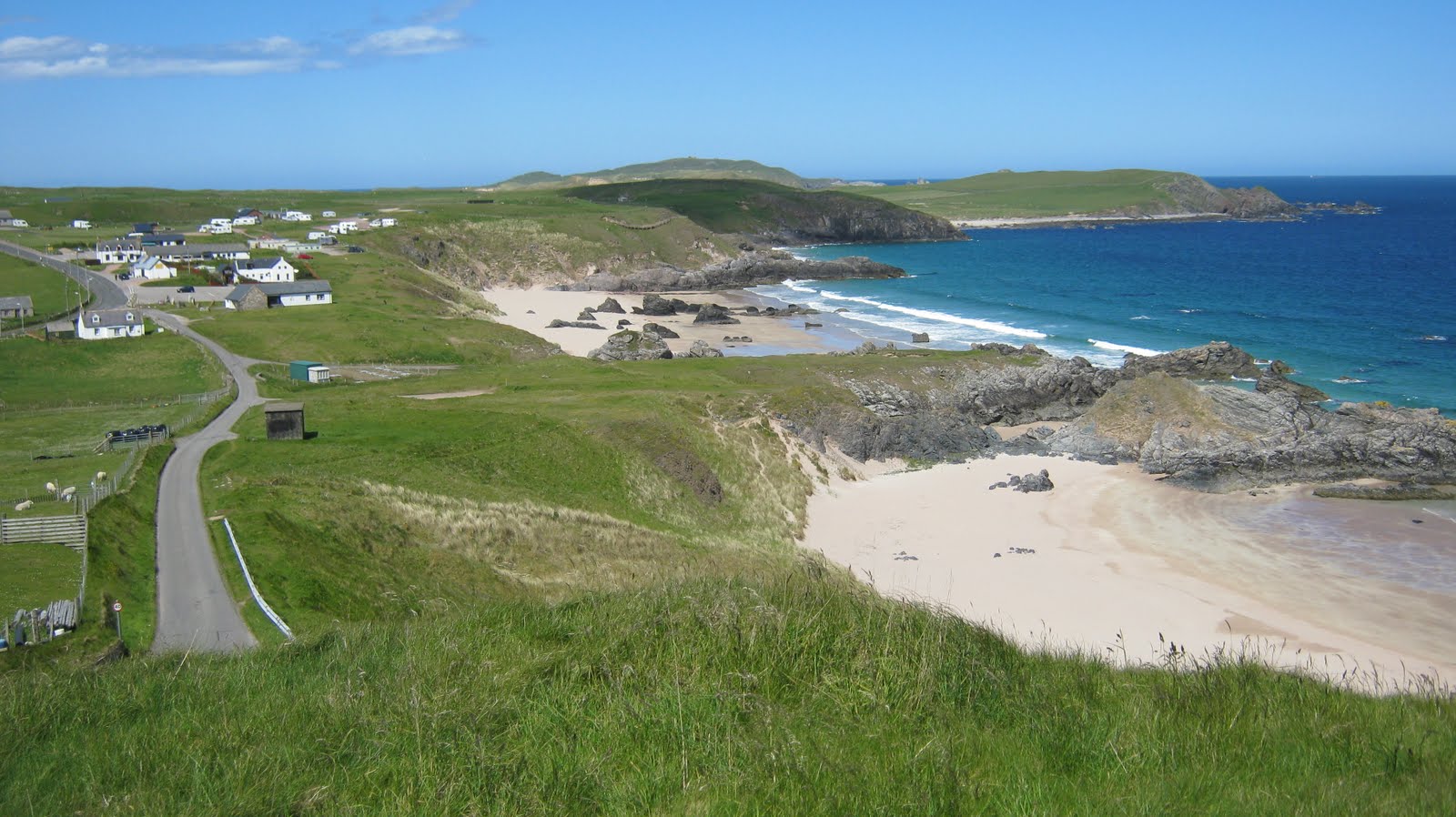 Durness Village is located on the northwest coast of Scotland. It's considered the largest town in the area despite having only about 400 inhabitants! So this is the evidence that this area is the one with the lowest population density in Western Europe.
The village overlooks the sandy bay of Sango Sands and its few low buildings seem to admire the cold and stormy sea that washes this coast.
Not far from the bay you meet the indication for Smoo Cave. This cave seen from a distance looks like a wound into the cliff… instead it's a marvel of nature because a river flows inside that forms a striking waterfall!
The sunlight penetrating through cracks in the limestone, shows the remains of the first settlers north that inhabited 6..000 years ago!
Durness also has a romantic/nostalgic aspect…it's remembered by a plaque in the garden of the Town Hall… the unforgettable and unforgotten John Lennon, when he was a child, spent his holidays here! The incomparable musical talent that wrote with the Beatles the pop music history, in the '60 years he returned to this small village with his Japanese wife Yoko Ono.
T H E   V I D E O S
(All the photos are taken from Google.com, all the videos are taken from YouTube.com, and all belong to their original owners-We do not own any of the content posted-Removal upon request)