Malacca, the charme of Malaysia
Malacca is a beautiful historical town located in the southern region of the Malay Peninsula.
It is only a 2 and half drive away from Kuala Lumpur, and it is reachable by car, train and bus.
This historical city centre has been listed as a UNESCO World Heritage Site since 2008, and it holds some of Malaysia's most important cultural monuments that can be dated back to the 16th century, when the country was colonized by the Portuguese.
Although Malacca was among the earliest Malay sultanates, the local monarchy was abolished in 1511 when the Portuguese conquered the city. Up to today Malacca doesn't answer to a Sultan, but to a governor—Yang di-Pertua Negeri.
A BIT OF HISTORY
Before the arrival of the first Sultan, Malacca was a small fishing village. Consequently, after Iskandar Shah—the last Sultan of Singapore—invaded the village around 1400 due to its strategic position; Malacca started to become more of a city-port.
After the Sultan, Malacca was then colonized by the Portuguese, then the Dutch, the British, and Japanese, until it became an independent city.
WHAT TO SEE WHEN THERE
Two of the most important museums in Malacca are the Baba Nyonya Heritage Museum and the Malacca Sultanate Palace Museum. Both of those cannot be missed when there.
Surely you need to visit the Fort A Famosa, a Portuguese Fort built in the 1500, which offers an incredible view of the sea and of the city.
Christ Church is another must-visit. This beautiful church can be dated back to 1753, and the UNESCO has been renovating it keeping its original structure, which reflects the colonial Dutch architecture.
Finally the last place that we think we would really enjoy visiting it Jonker Street. Be aware that Jonker Street "comes to life" after 5pm, so if you head there in the morning or in the early afternoon you won't be able to see the market and the numerous food stalls.
Anyway as I just mentioned, Jonker Street presents a night market selling anything, and antique stores.
If you're in the mood for some romance, then take a boat and go on a river cruise around Malacca.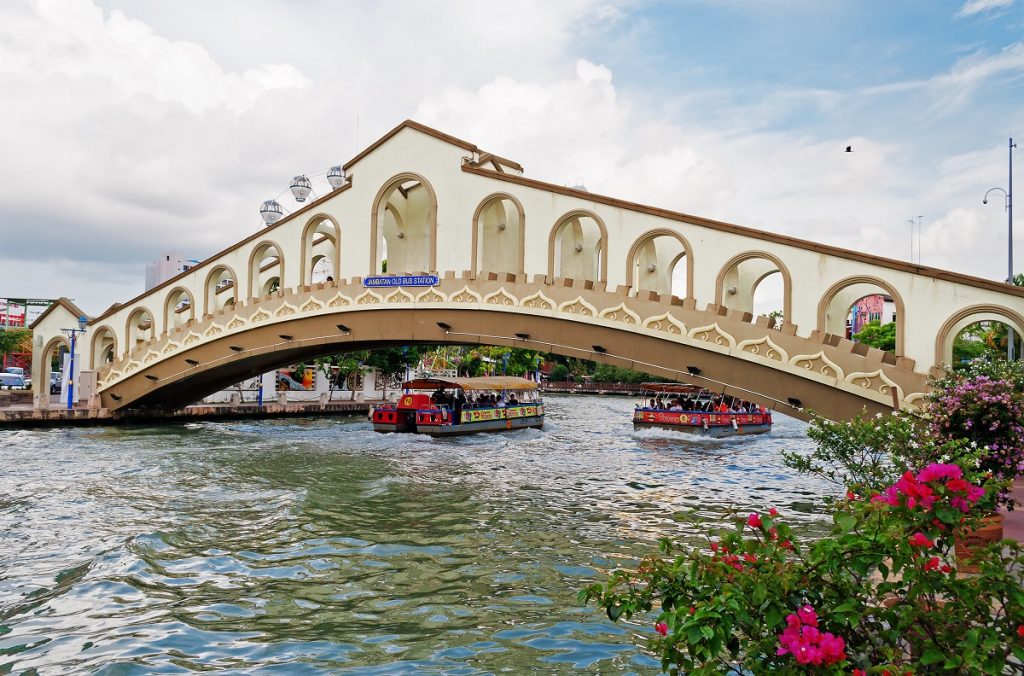 T H E   V I D E O
(All the photos are taken from Google.com, all the videos are taken from YouTube.com, and all belong to their original owners-We do not own any of the content posted-Removal upon request)