Horse-riding holidays around the world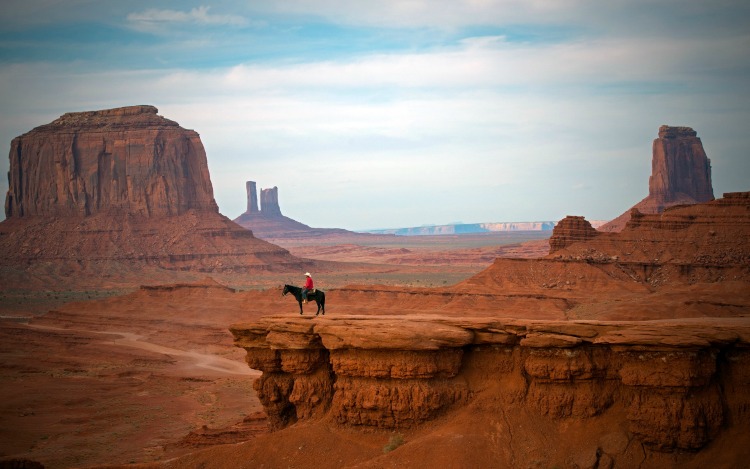 Going horse riding is a truly unique experience. Sitting on a horse back while riding through woods, plains, and mountains is something that you wouldn't experience every day, or am I wrong?
Whether you are a horse-obsessed, or you are simply interested in riding one, as you have never done it before, The Golden Scope shortlisted a few places—ten to be more precise—where you could go horse riding!
We specifically chose those nine destinations as we believe they are among the world's most beautiful places to go horse riding.
Indeed, all the locations mentioned below feature striking natural landscapes, and believe when I tell you that they will all leave every and each one of you with unforgettable memories.
Let's now take a peek into the horse trails chosen by The Golden Scope. While going through the photos think about the remote areas—where you can explore hidden villages—untouched coastline—where you can be as close to nature as you have never been before—and the beautiful mountain paths from where you can enjoy some of the world's most stunning panoramas.
All horse-riding holidays described in this article are suitable for both beginners and experienced riders.
Andalucían coast, Spain (www.equestrian-escapes.com)
Costa Verde, Portugal (equineadventures.co.uk)
Sligo, Ireland (www.horse-holiday-farm.com)
The Black Mountains, Wales (www.transwales.demon.co.uk)
Sierra Chicas, Argentina (www.farandride.com)
Dartmoor, England (www.lydfordhouse.com)
Botswana and South Africa (www.2by2holidays.co.uk)
Nevada, US (www.ranchamerica.co.uk)
Tuscany, Italy (www.inthesaddle.com)
T H E   V I D E O
(All the photos are taken from Google.com, all the videos are taken from YouTube.com, and all belong to their original owners-We do not own any of the content posted-Removal upon request)