Bang Pa In, a Thay wonder
Thailand is a country that never ceases to amaze us… beautiful beaches, natural resources of unique beauty and absolutely fascinating historic sites!
The Royal Palace Bang Pa In, also known as the Summer Palace, is in effect a complex of beautiful palaces and gardens; they are located on the banks of the Chao Phraya River in Ayutthaya province.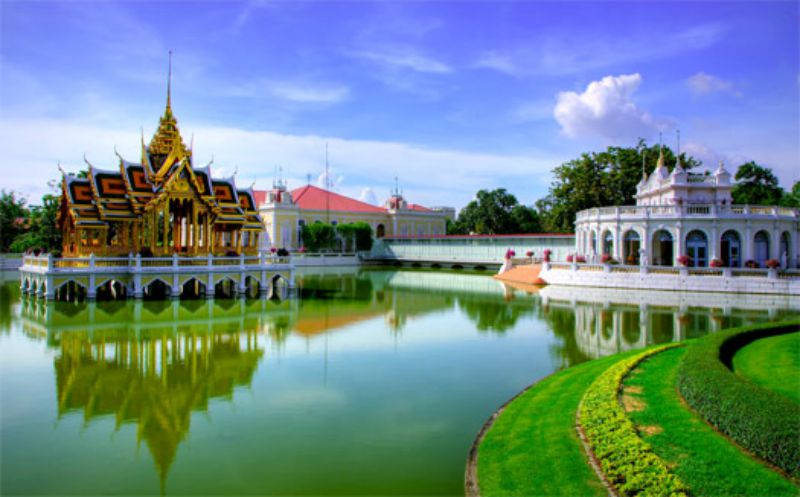 The structure was originally built in the seventeenth century by King Prasat Thong for his son. It was destroyed by the Burmese and it was forgotten, but after about 80 years, King Chulalongkorn restored it and it became the Summer Palace, where the kings and their numerous retinue spent a period during the summer season.
A lot of buildings of this amazing complex, date back to the period between 1872 and 1899, the period when Thailand began to open up to outside influences that integrated with traditional Thai culture.
The style of the Bang Pa In buildings is a mixture of Chinese, European and Thai characteristics very special. In fact, there are influences of French neoclassicism, Victorian Gothic, Chinese and Thai traditional imperialism.
Also the beautiful park is a set of English country and Chinese classic styles; this makes it truly unique!
The Summer Palace can be visited by boat from the Chao Phraya River, because it stands on the banks of which; the waters almost "caress" it… and they penetrate between the various pavilions of the complex.
A real unforgettable, not to be missed, experience is to see the Bang Pa In that magically "turn on" during the Loi Krathong, the Festival of Lights. Every year in the moonlit night, between late October and early November, everything becomes illuminated by thousands of fairy lanterns rise into the sky … it seems that they want to reach the moon to join it!
T H E   V I D E O
(All the photos are taken from Google.com, all the videos are taken from YouTube.com, and all belong to their original owners-We do not own any of the content posted-Removal upon request)