Discovering Laos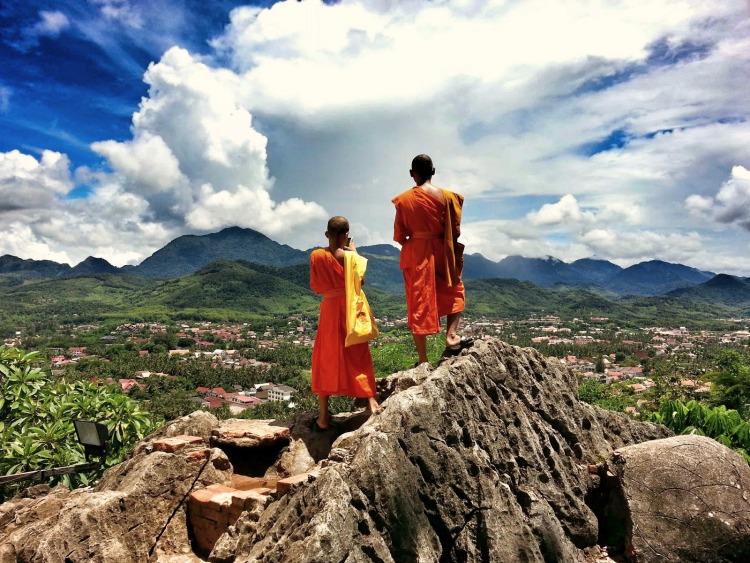 Laos is a landlocked country in Southeast Asia that borders Burma, China, Vietnam, Cambodia and Thailand. It has, indeed, the perfect position as if you're travelling around Laos; you can easily reach any of the countries mentioned above.
The capital city of this beautiful country is Vientiane. Travellers sometimes mistake Luang Prapang for the capital, as it is the most popular city-destination among tourists.
Laos is known for being a multi-ethnic country. Despite that, the Lao people still represent the majority of the population (60%), and they live mostly in the lowlands. Mon-Khmer groups, the Hmong, and other indigenous hill tribes, count 40% of the population, and live in the foothills and mountains.
Laos is a wonderful country to visit as it holds some of the world's most beautiful Buddhist temples and Buddhist monuments.
A BIT OF HISTORY
Laos was first "created" by prince Fa Ngum, who with 10,000 Khmer troops, took over Vientiane. Since then—in the 14th century—Laos, which was called the kingdom of Lan Xang, has expanded to become the country that it is today.
Prince Fa Ngum made Buddhism the state religion and expanded the kingdom eastward to Champa and along the Annamite mountains in Vietnam. It took 20 years to form the kingdom of Lan Xang.
In 1893, Laos became a French protectorate, and the three kingdoms of Luang Phrabang, Vientiane and Champasak were united under the country of Laos.
In 1945 Laos managed to gain independence from the French, but it was occupied right after by the Japanese. Laos became officially Laos People's Democratic Republic in 1975. Up to today the country is ruled by a Marxist-Leninist government.
WHAT TO SEE WHEN THERE
Pak Ou Caves – Wat Phu – Pha That Luang – Wat Xieng Thong – Plain of Jars – Si Phan Don – Vang Vieng – Mekong River – Luang Prabang
T H E   V I D E O S
(All the photos are taken from Google.com, all the videos are taken from YouTube.com, and all belong to their original owners-We do not own any of the content posted-Removal upon request)