Chamois, the "Pearl of the Alps"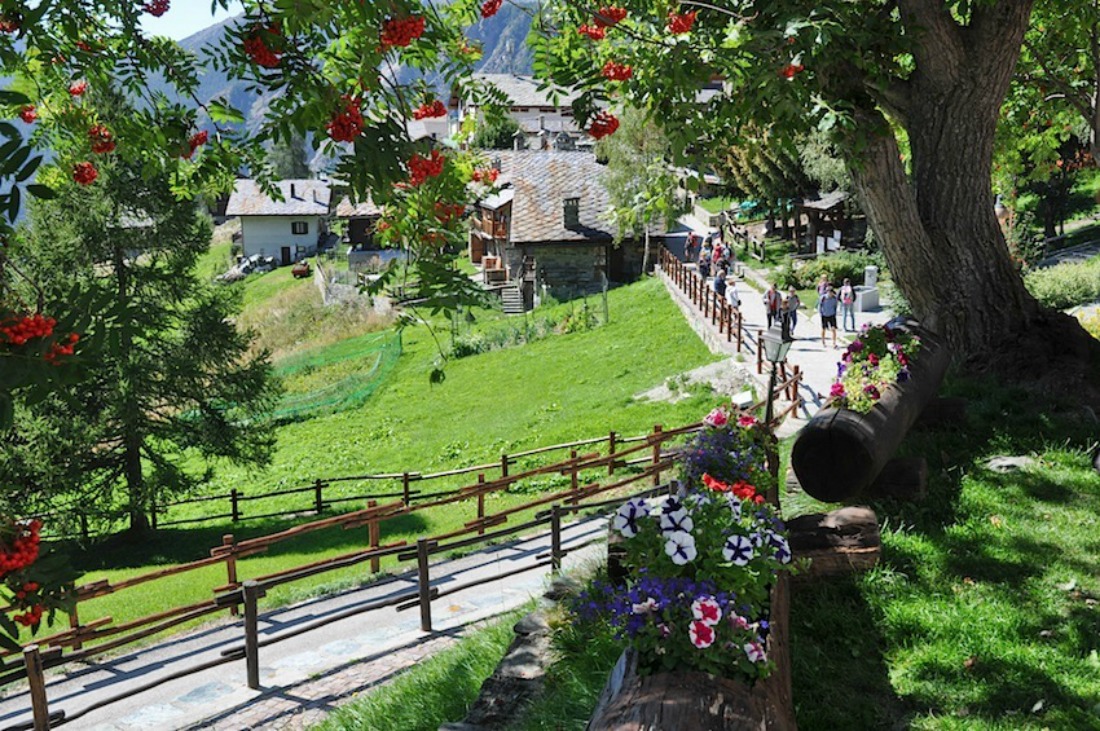 Italians that love skiing know that winter season is the period where you can ski enjoying the contact with the nature of the mountains, especially the Alps, covered with a soft blanket of snow that seems happily "laugh" when you change the direction of the skis!
The Alpine mountain range has a lot of renowned ski resorts, in different Italians regions, but also a lot of picturesque and quaint small villages to discover and so hardly renowned …
Today The Golden Scope goes to the smallest Italian region: "Valle d'Aosta" just in the middle of the Alps. It's surrounded by the four highest mountains in Italy: Monte Bianco with its 4.812 meters is also the most highest in Europe; Cervino 4.478 meter high, Monte Rosa and Gran Paradiso 4.637 meters and 4.061 meters.
Valle d'Aosta attracts tourists/skiers from all over Italy and abroad thanks some ski areas that develop around its high mountain ranges but it also offers small towns where time seems stopped… and Chamois is one of them.
This charming village is the highest village in the region with its 1.815 meters above sea level but the main reason for which from 2006 it's also known as the "Pearl of the Alps" is another and not about the tourist accommodation or ski …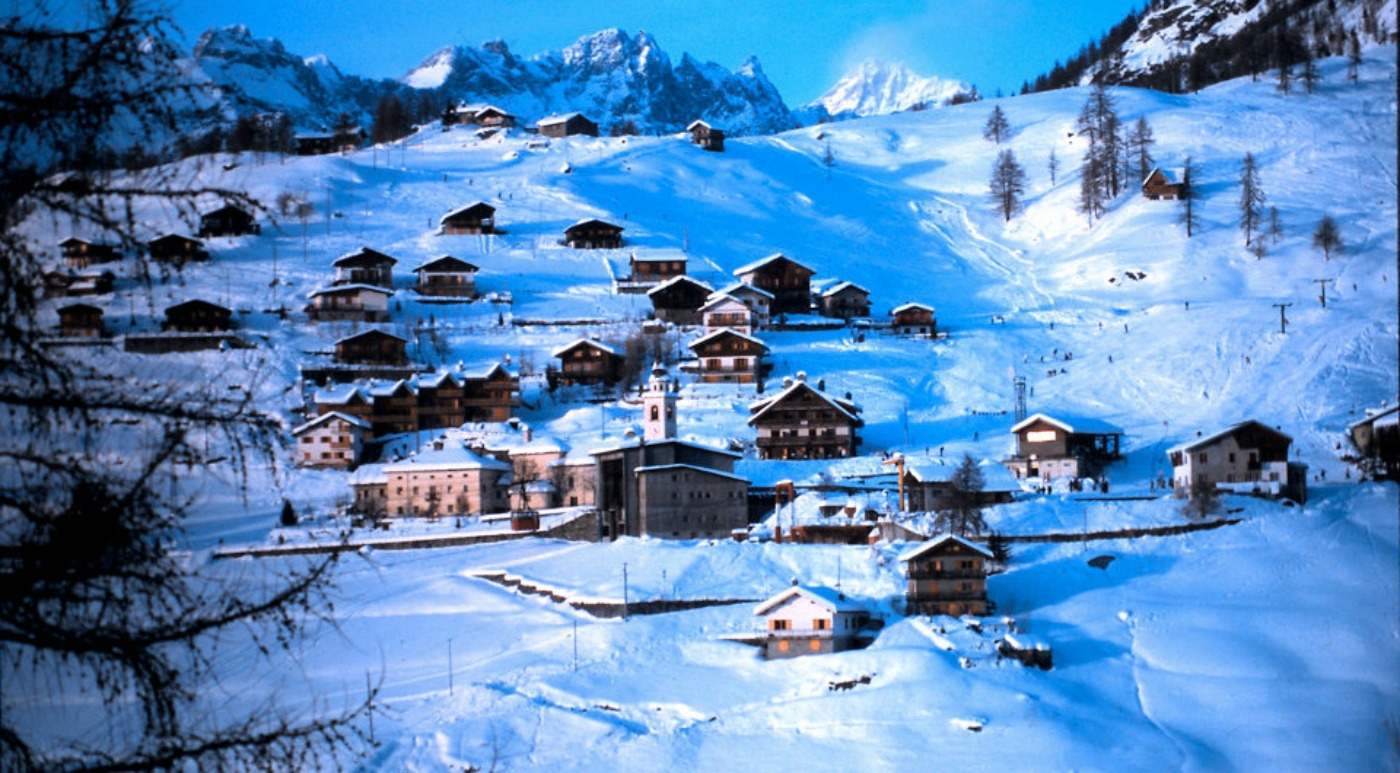 The only transport that connects Chamois to the rest of the world is the cableway! This allows about 100 "lucky" inhabitants to live there surrounded only by a beautiful alpine nature!
There is an alternative to the cableway to reach Chamois… along a muletrack made of 93 curves…when you get to destination, this village welcomes you with its houses made in wood and stone and its narrow streets where you "smell" in the air… the scent of the wood-burning fireplaces.
The narrow streets of the "Pearl of the Alps" have another feature that makes them wonderful: are not paved because, as you may have understood, in Chamois there are no cars or motor vehicles. Here you can live "wrapped" by an incomparable peace, surrounded by a silence that recalls ancient times…
T H E   V I D E O
(All the photos are taken from Google.com, all the videos are taken from YouTube.com, and all belong to their original owners-We do not own any of the content posted-Removal upon request)