Damanhur, temple of humanity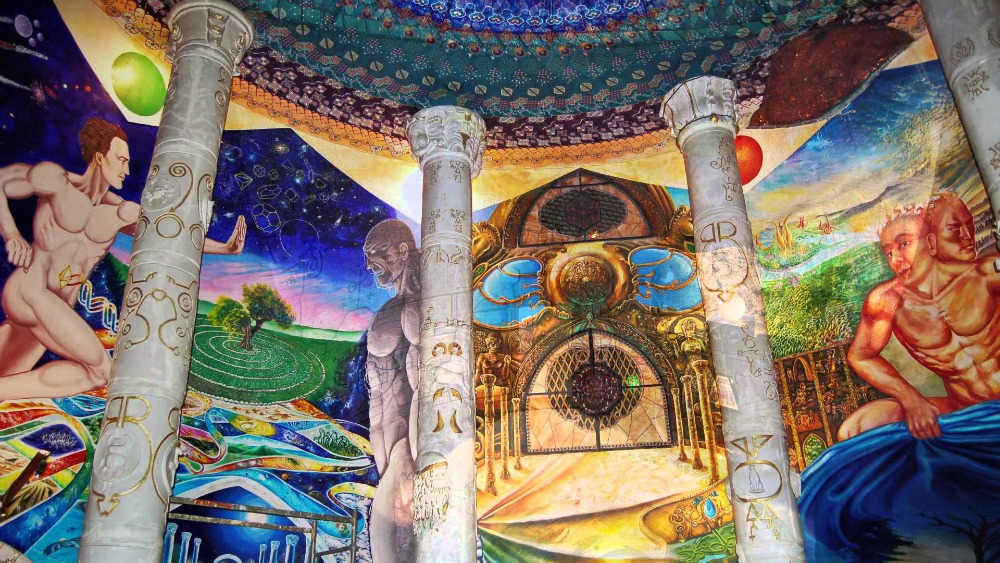 Valchiusella valley, crossed by the homonymous torrent, is located north of the city of Turin and includes a territory of about 25 kilometers in length extended from the hills above Ivrea to the lower Val d'Aosta. It's an area rich in natural beauties… maybe you don't know that in Vidracco, a small town with about 500 inhabitants located 50 kilometers from Turin, there is the underground temple more great in the world: Damanhur, the temple of humanity.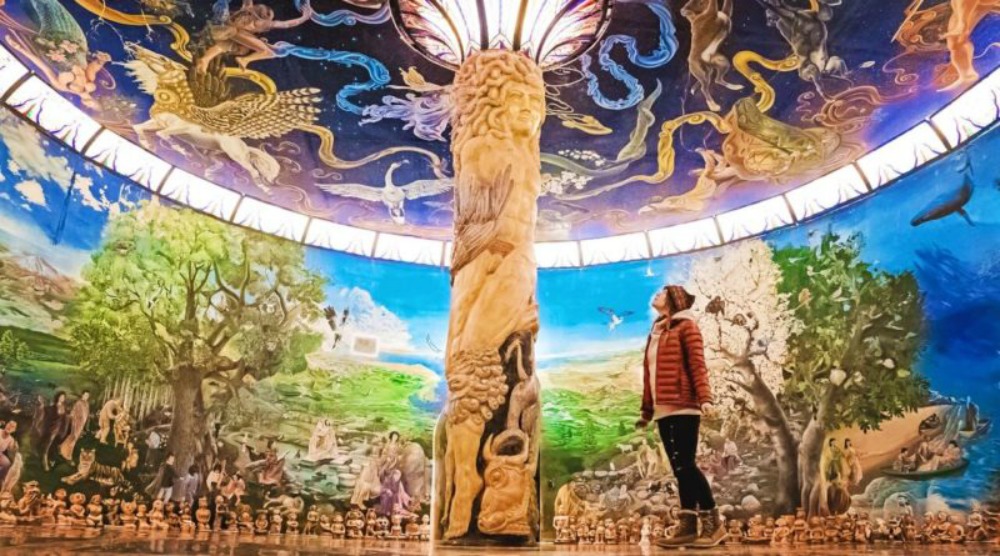 This suggestive valley is ideal place for excursions because it includes, beside the valley, both the hilly areas then the mountainous areas. The mounts can have altitudes ranging from 2,400 meters of Punta Mariasco to 2,800 meters of Monfandi. There are also some small and picturesque lakes, like the lakes of Furce and the little Lakes "della Buffa", ideal destinations for hikers.
The Federation of Damanhur is a small community, located precisely in Valchiusella, founded by the Turinese Oberto Airaudi; he was insurer and writer but also a pranotherapist and psychic who in 1977, self-financing thanks to small local activities, began the construction of the temple that is inspired, in his opinion, to the mystical visions of his childhood due to his past life…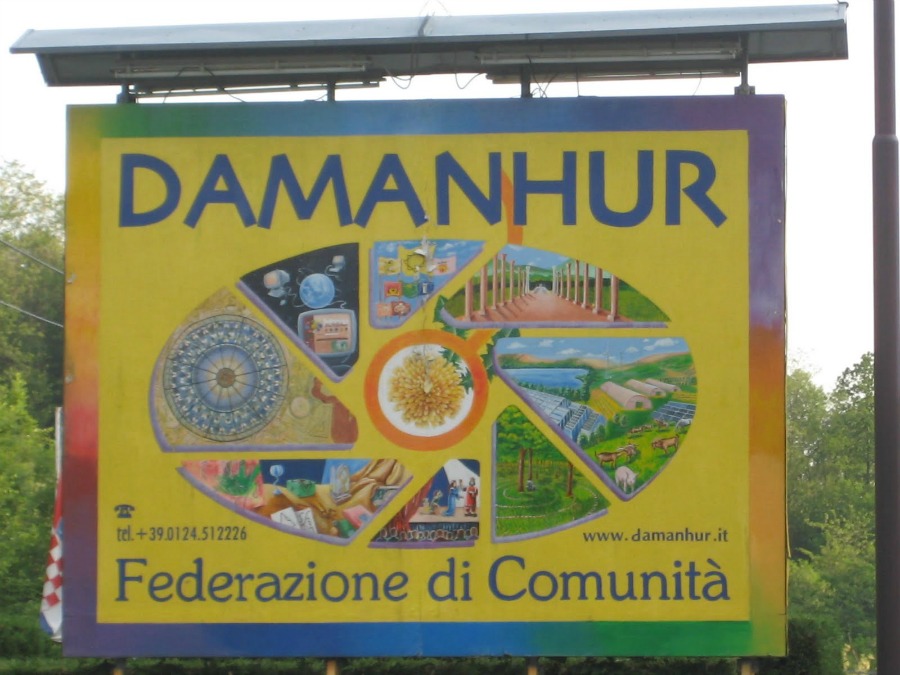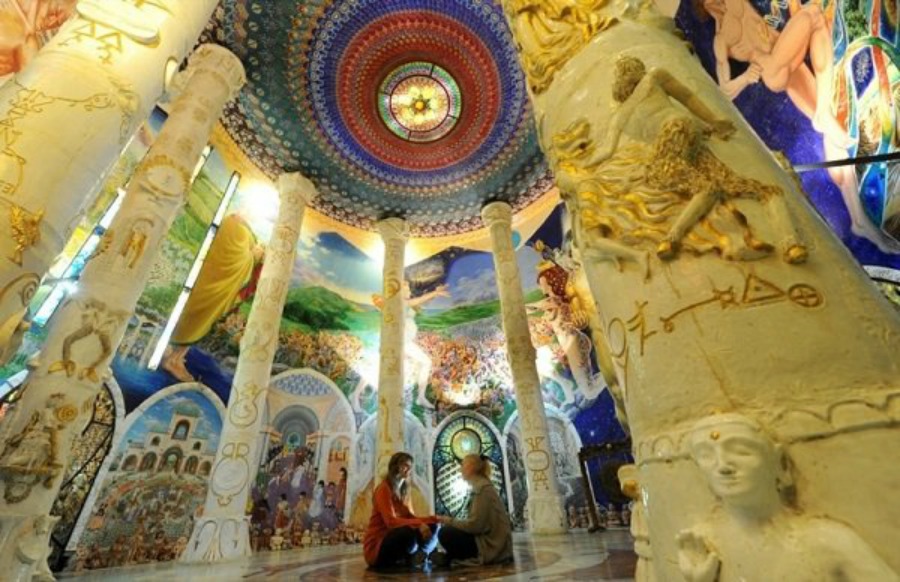 We can believe or not believe about these mystical aspects but, the singularity and beauty of what Oberto with few loyalists, created in the underground by working literally with picks and shovels is absolutely indisputable.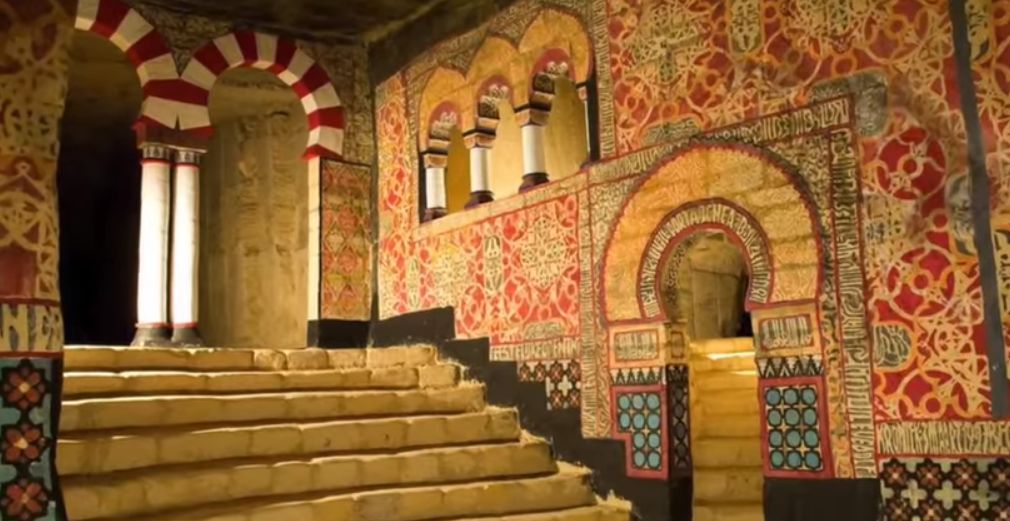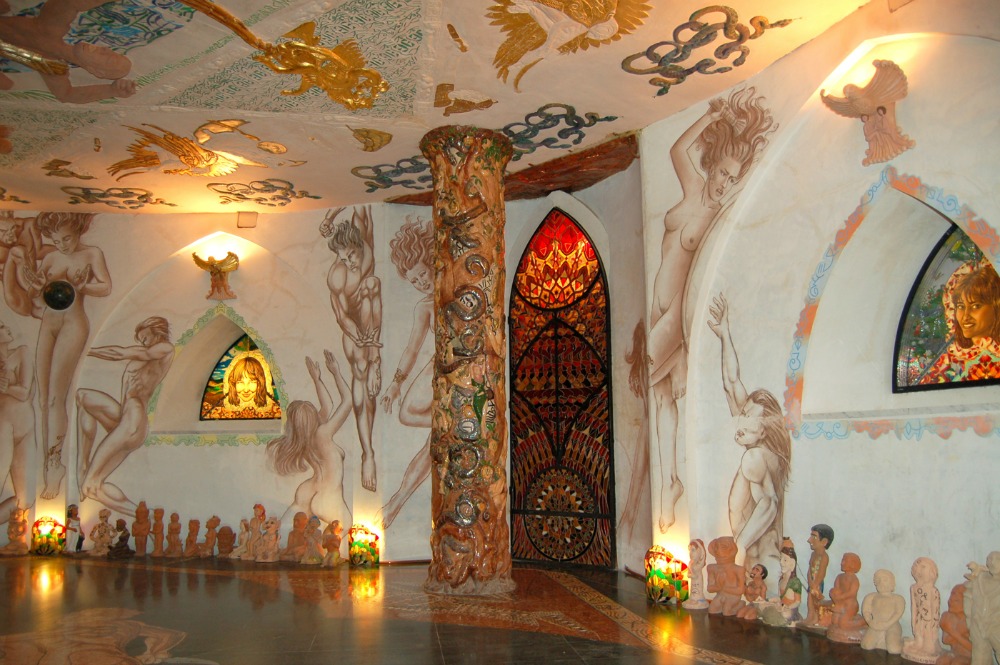 Beautiful mosaics of colored stone and glass and beautiful frescoes on the walls of the different carved in the rock rooms were created over time. But everything remained unknown to the rest of the world until 1992, when a prosecutor and the policemen discovered this one-of-a-kind temple. This unusual monument was defined "the eighth wonder of the world".
Damanhur is an Egyptian ancient word and this suggestive temple of humanity, hidden in the subsoil, consists of seven spectacular main rooms, each of them with a mystical name: the Blue Temple, the Labyrinth. the Hall of Spheres, the Hall of Mirrors, the Hall of Metals, the Hall of Water and the Hall of the Earth.
Every year thousands of people from all over the world visit Damanhur. This temple located on various levels at a depth of 72 meters, is officially classified by the Guiness of the World Records as the largest temple in the world. We add…it is also the strangest in the world! So, regardless of the controversial community and its founder, we recommend visiting it to all curious people looking for new emotions…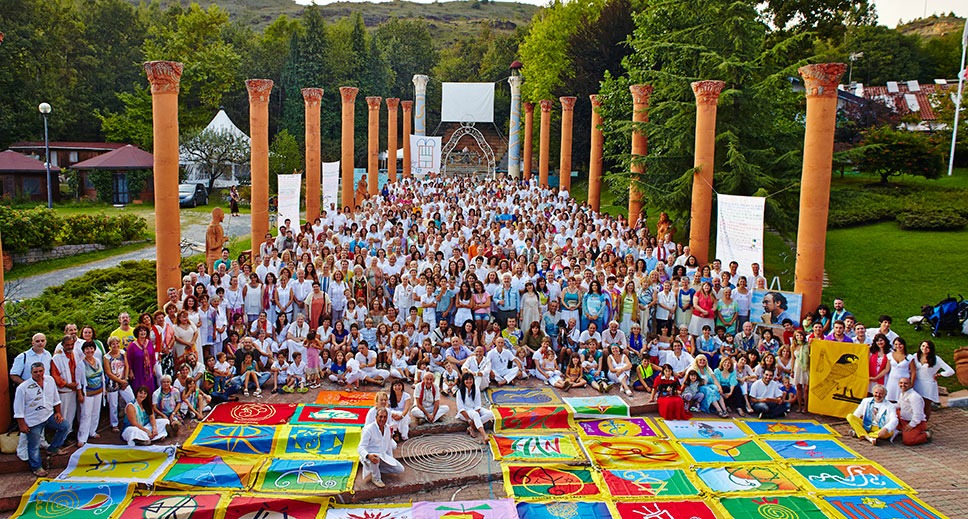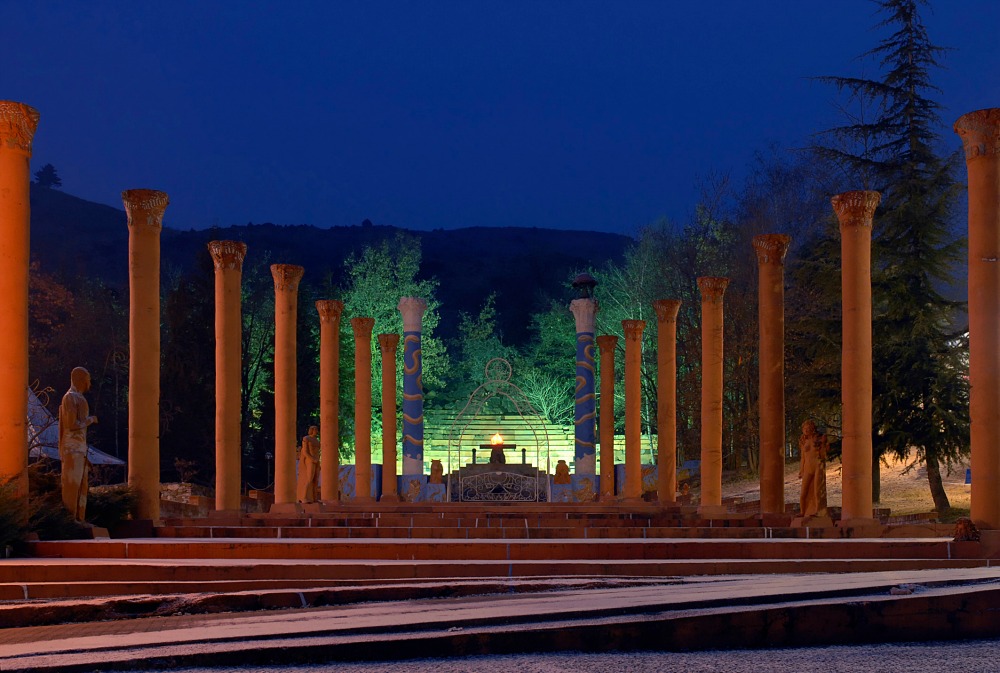 T H E   V I D E O S
(All the photos are taken from Google.com, all the videos are taken from YouTube.com, and all belong to their original owners-We do not own any of the content posted-Removal upon request)