Best Things to do in Ras Al Khaimah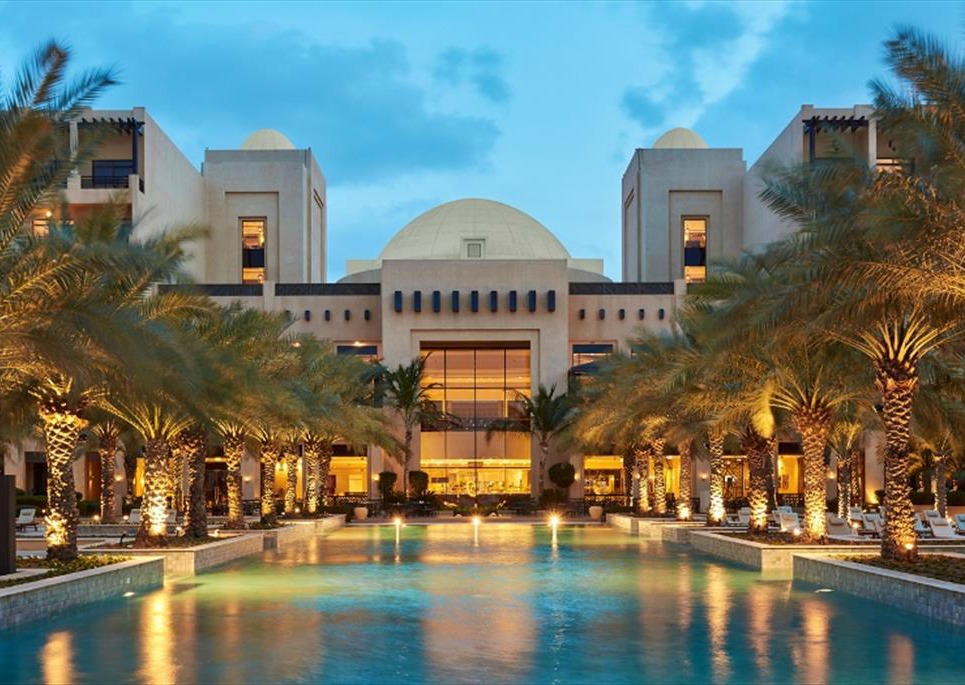 There's one thing about the UAE that's for certain. There's no shortage of exciting things to do and discover. If you're into adventure, a popular UAE destination of late is Ras Al Khaimah, ever since the world's longest zipline was established. Otherwise a tranquil city between the Hajar Mountains and the Arabian Gulf, Ras Al Khaimah is one of the most scenic emirates.  It comes with a mild climate, a rich cultural heritage, beautiful rugged terrain and fabulous coastlines. It's the ideal place for an adventurous holiday.
Al Marjan Island is a cluster of four man-made islands that stretches out for 4.5 kilometres around RAK. There are three beach resorts here. The island hosts a bi-annual 12-hour music festival that has rightfully earned it the title of 'Party Island'. Al Marjan is the place to head to if you want to experience some cool nightlife. Get a day pass to the island and access the beaches, the 3 parks, and a children's play area. You can rent a bike and explore the island as well. If you are into watersports, you can have your pick at Al Marjan Island.
Ras Al Khaimah Heritage Sites
National Museum: Visit the National Museum to understand the UAE's rich cultural heritage. You'll understand how a community of seafaring desert dwellers built a modern and wealthy city. At the National Museum, you can check out original treaties signed by RAK's ruling families, traditional Arabian weapons, ancient pots and fishing instruments. The National Museum itself is a 19th-century fort that gives you an idea of what the UAE was like before the oil boom.
Dhayah Fort: The Dhayah Fort dates back to the 16th Century. It was originally built to face the British as they came in from the sea. It is built entirely with clay bricks, with two distinctly tall towers.
Jazirat Al Hamra: This is a scenic abandoned village, sort of like RAK's ghost town. An UAE horror movie, Djinn, was actually set on this island. The walls of the remaining structures in this village are all built of coral.
Camping Under The Stars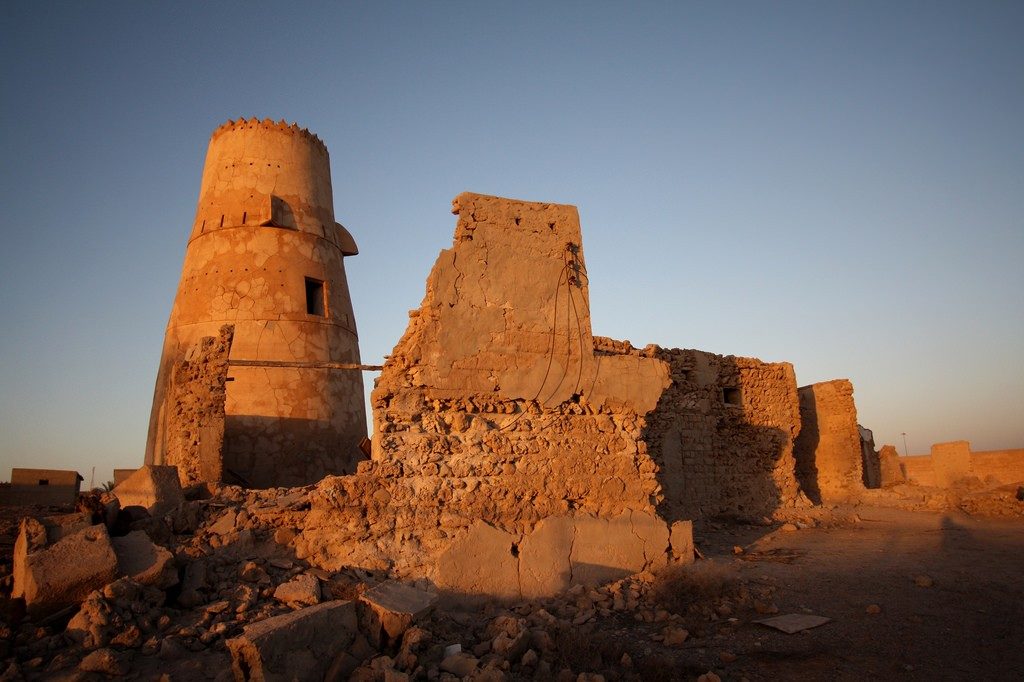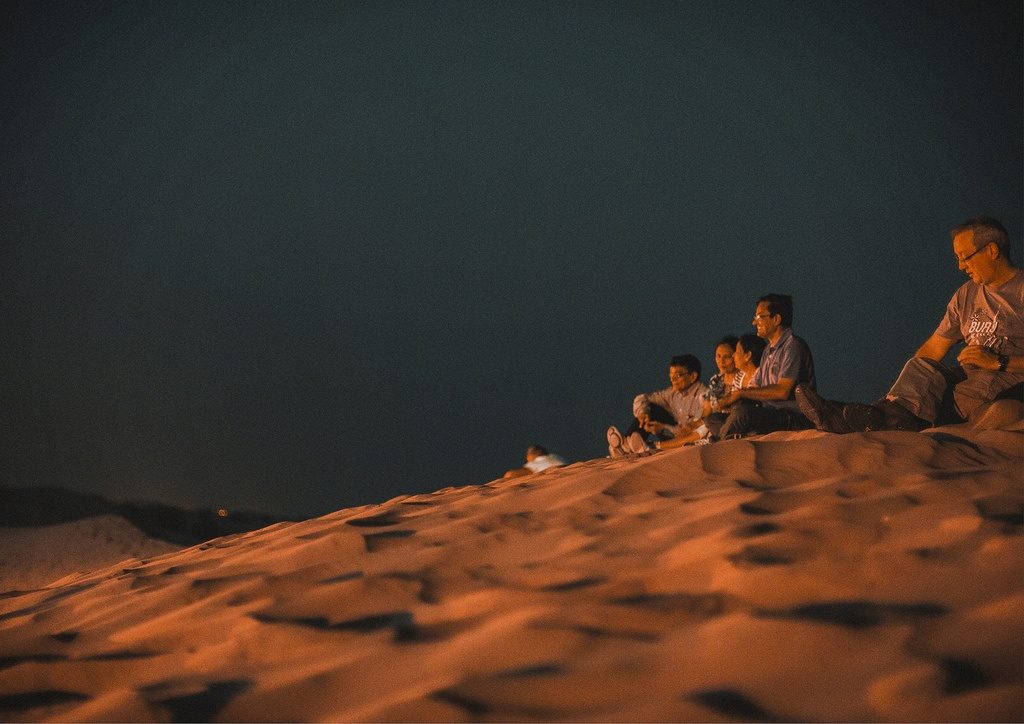 How about signing up for an overnight desert safari to get in touch with the core element of the UAE – its desert. Spend a night under the starry desert sky after a sumptuous meal and wholesome entertainment in the Welcome Tent. Enjoy some cool belly dancing and Tanura dancing in the tent, and let the henna artist tattoo your hands and feet. Sit back on silk cushions with a shisha pipe in your mouth and feel like a Sheikh for an evening. There are private tents, toilets, washrooms and all general amenities. You don't need to carry any supplies at all – just fall in love with the desert and its incredible wildlife and flora.
Jeep Safari In the Hajar Mountains
A jeep safari is one of the best ways to explore the Hajar Mountains. There are beautifully laid out roads all the way up the mountain and a journey on 4-wheels in absolutely safe. A jeep safari will take you through the Hajar Mountains, with stops at fabulous viewing points along the way. There are decks set up at view points for visitors to enjoy. If you are not into trekking or climbing, a jeep safari is one of the most convenient ways to explore the Hajar Mountains.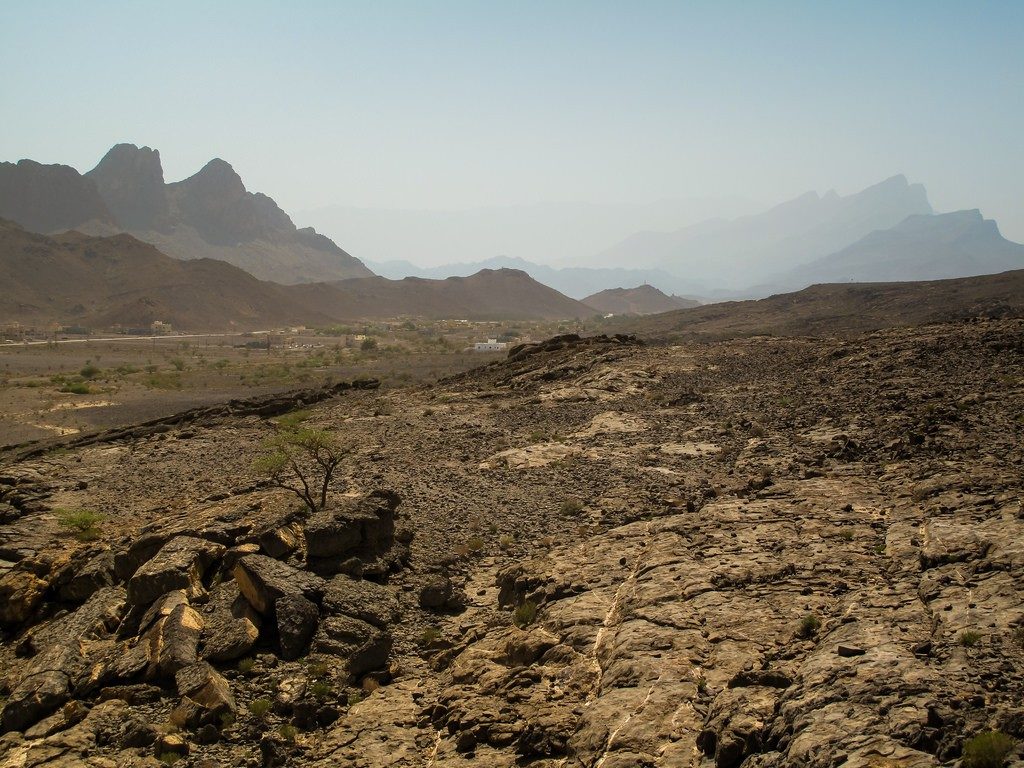 Jebel Jais is the highest peak in the UAE and right now the most popular places in Ras Al Khaimah. It's a top spot for camping, trekking, mountain climbing, hiking and ziplining. Standing tall at 1,934 metres, Jebel Jais has many eroded cliffs and deep canyons that make this peak exciting for climbers. The breathtaking views from the top of the peak are enough to get your adrenaline pumping. The Jebel Jais Zipline is a combination of three thrilling zip lines, which amount to 1 kilometre in distance from the mountain's peak to the bottom.
Challenging oneself to zipline down the Jebel Jais peak is one of the coolest things to do in Ras Al Khaimah. The first person to try the zipline was the son of RAK's ruler. Since then, thousands of people have successfully beaten the Jebel Jais zipline. At the Jebel Jais zipline, participants can fly face-down, all the way down, reaching speeds of up to 150 kilometres per hour (93 mph). There are two lines, side by side, which allow friends to fly down together.
Saqr Park is one of the coolest parks in RAK. It's a good place to take young children for a picnic. The lush green lawns and the friendly benches make it a perfect place to soak in the pleasant weather. There's a train circling Saqr Park that's fun for kids. If you like, you can take a refreshing stroll along the green lawns. There's a beautiful lake and a waterfall to add more interest. Saqr Park has swimming pools, restaurants and kids' playground as well.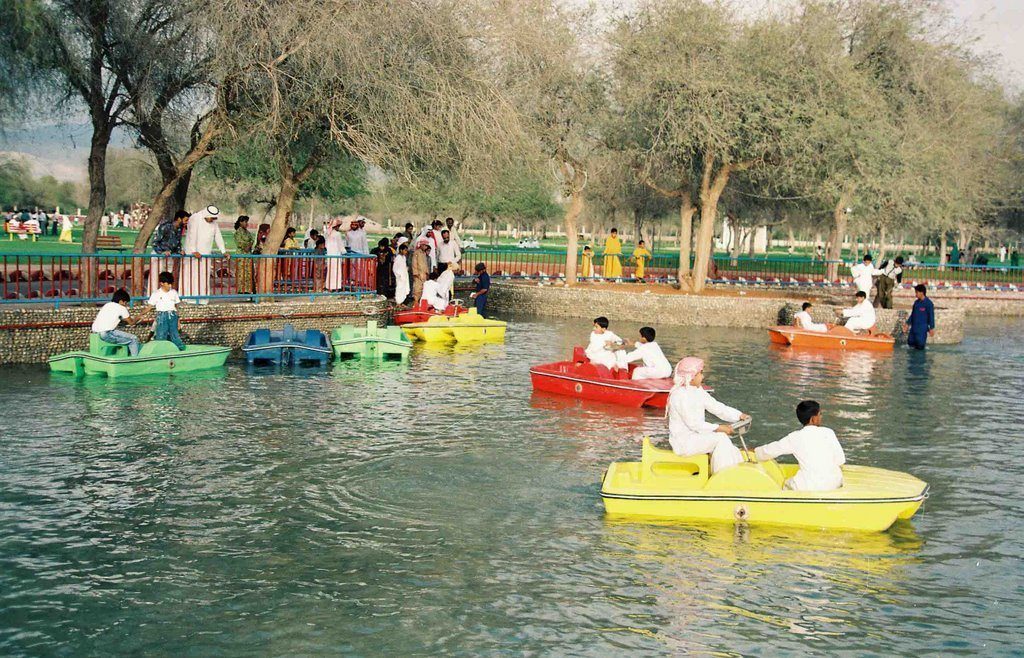 At the foot of the Hajar Mountains, you'll find the refreshing and rejuvenating Khatt Springs. There are 3 hot springs full of sulphur-rich water that have known health benefits. Signup for a full treatment at the Golden Tulip Khatt Springs Resort & Spa that includes a nice dip in the Khatt Springs. You'll truly enjoy unwinding in the relaxing surroundings, letting your tensions seep away into nothingness at Khatt Springs.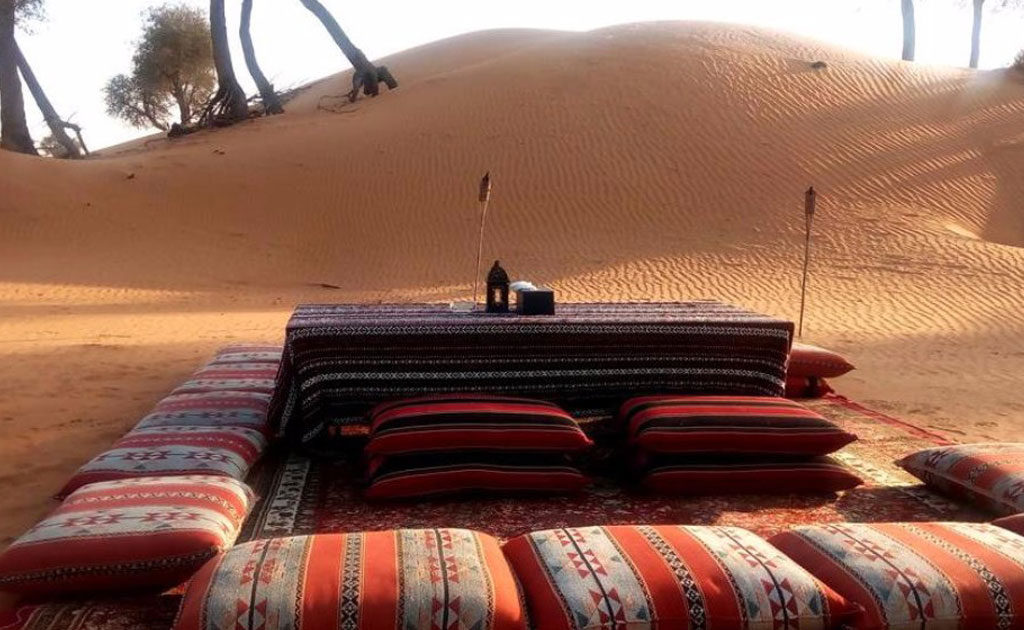 Kayaking Through The Mangrove Forest
RAK's coastal and inland areas are rife with mangroves and salt flats. The rich ecosystems of the mangrove forests help rare species of flora and fauna to flourish. Here you'll find many exotic birds such as beautiful pink flamingos. The mangrove forests are beautiful, and provide a rich contrast to the rugged terrain of the Hajar Mountains. Rent a kayak and go exploring the mangrove forests to your heart's content.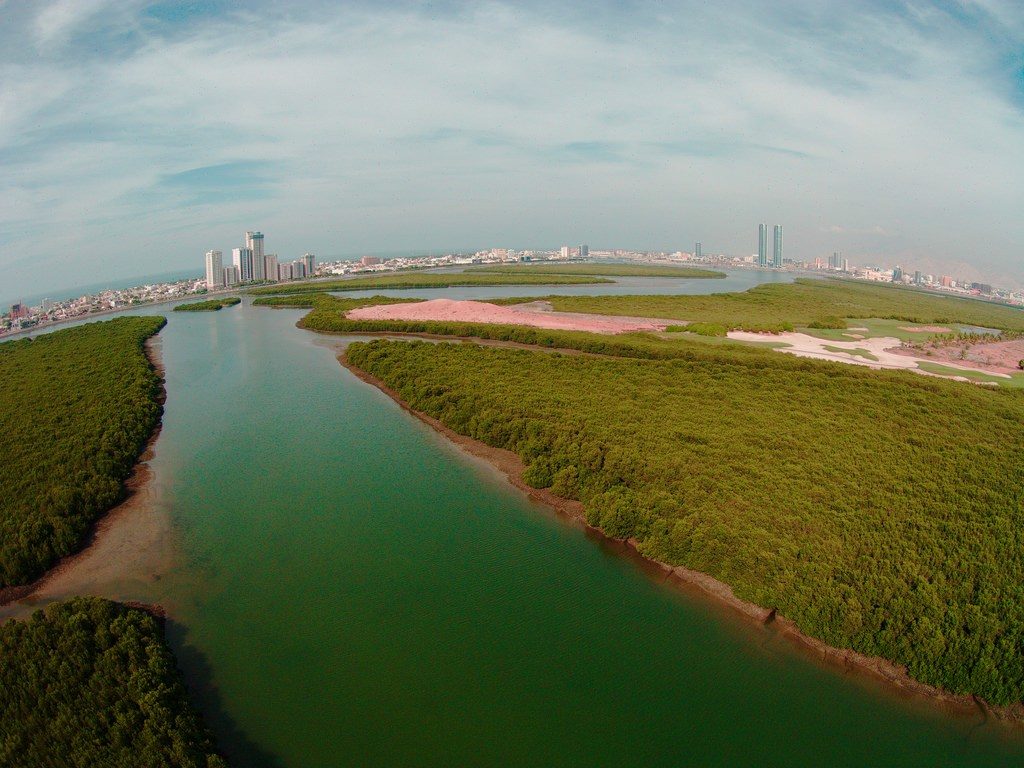 A Day At The Iceland Water Park
RAK's weather is mild compared to the rest of the UAE but it can still be hot and humid. What better way to cool off than to immerse yourself in one of the largest waterparks in the UAE? The Iceland Water Park has over 30 water slides, excellent private cabanas, a huge wave pool, a lap pool of Olympic size, lovely beach, and kids' play areas. This huge waterpark has something for everyone. You can laze around in the Snow River, or play a game of basketball in the Polar Game court or just chill in the cabanas.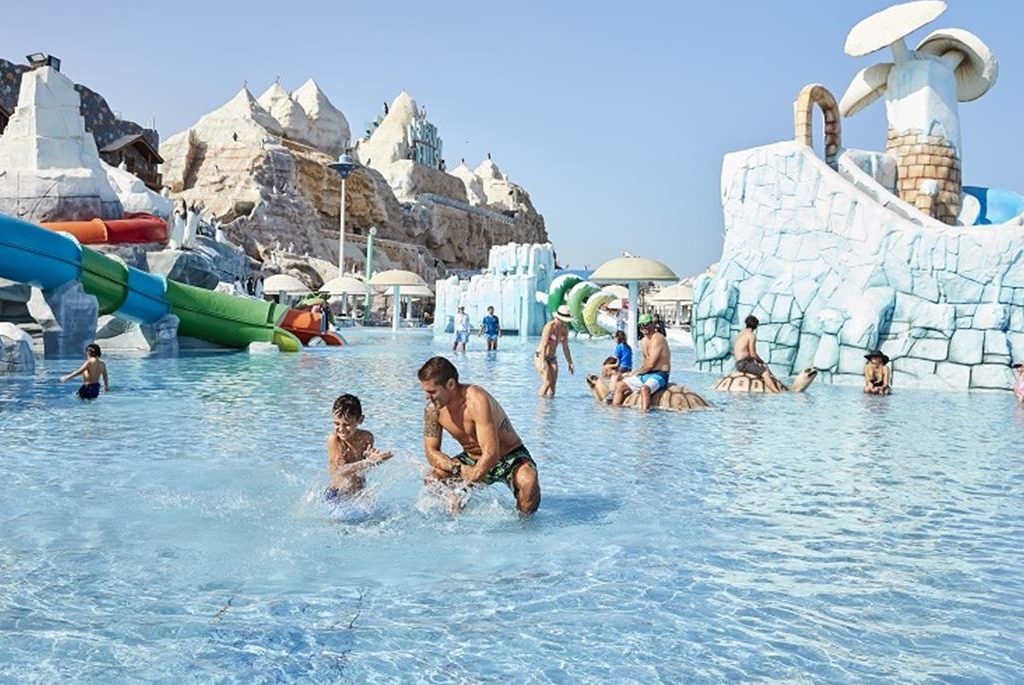 Jebel Jais is well known for its adventurous vibe. Via Ferrata is something that started in Switzerland in the Alps as a protected climbing route. Via Ferrata is a steel cable that's nailed to the mountain to provide security to the climber. Via Ferrata mixes various adventures into one – there's a bit of climbing, there's zip-lining, canyoning, rappelling and more. The Via Ferrata Jebel Jais is located at about 90 minutes by road from Ras al Khaimah.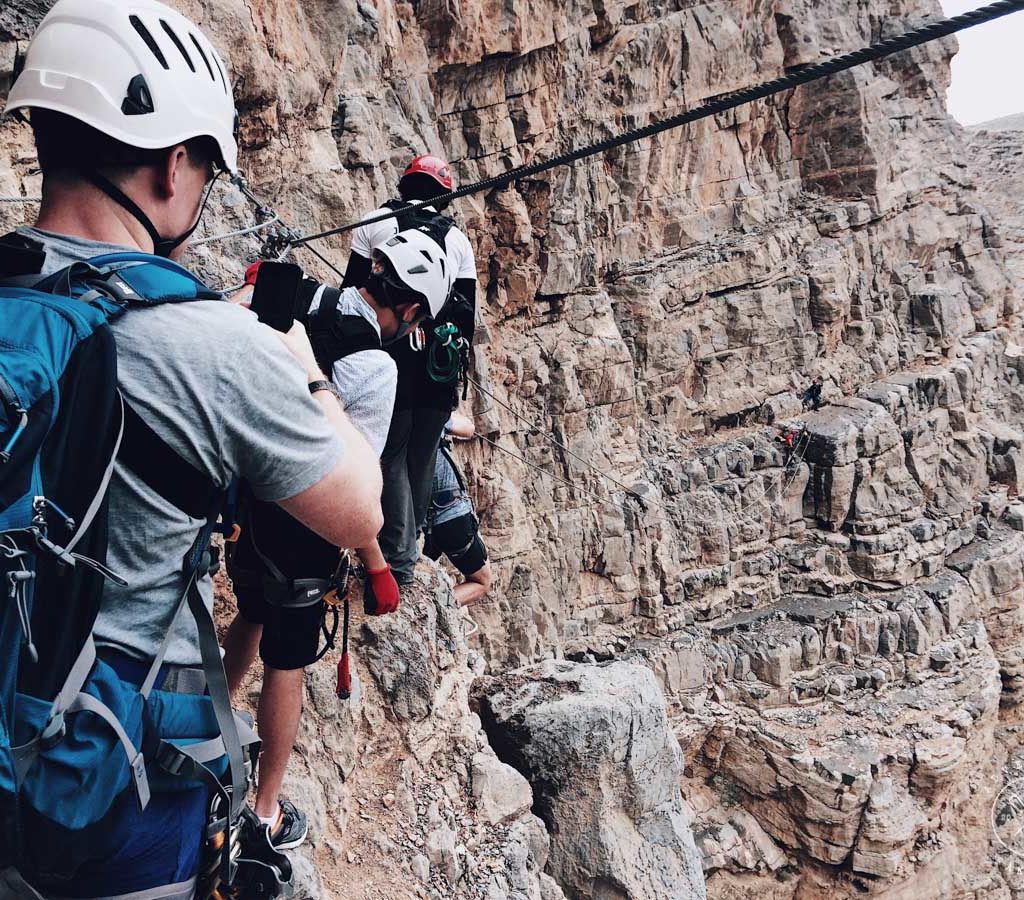 Conclusion
RAK's varying topography, numerous leisure activities and rich cultural heritage appeal to a great number of people. It's not a glitzy and glamourous city like Dubai or even like Abu Dhabi. However, RAK has its own charm, and is perfect for families, nature buffs, history buffs, adventure-seekers, and those who love perfect beaches.
(All the photos are taken from Google.com, all the videos are taken from YouTube.com, and all belong to their original owners-We do not own any of the content posted-Removal upon request)