Top 7 most unique restaurants in the world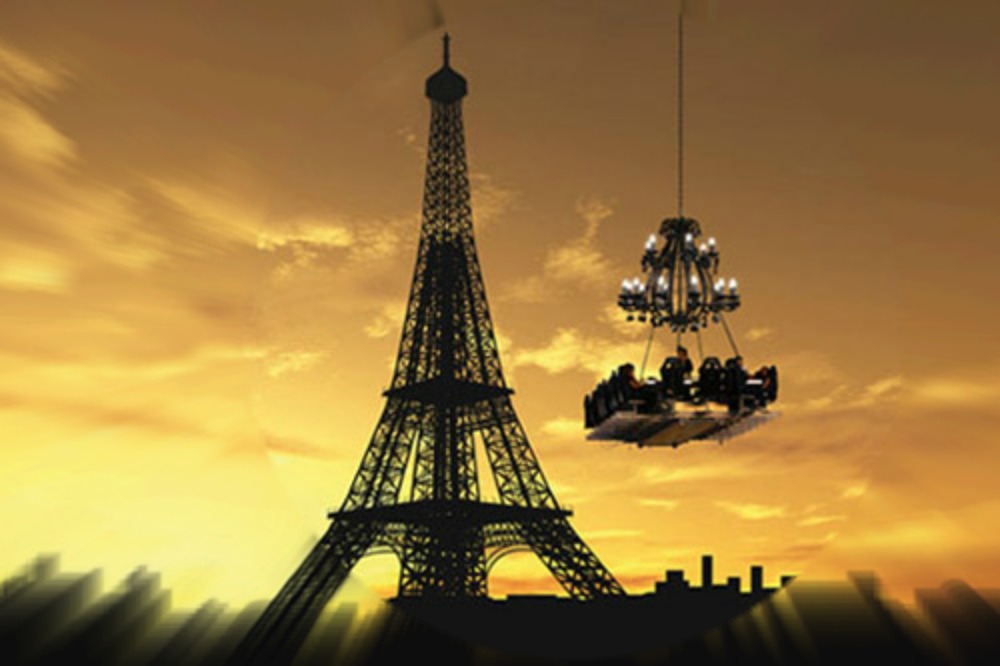 Since we touched the topic of the strangest hotels in the world, I thought that it was about time to talk about the weirdest, most original and fascinating restaurants on the planet. So, here they are:
MODERN TOILET is located in Taipei, capital city of Taiwan, and it is quite particular as the restaurant's theme is pooping and peeing. Seriously, I am not messing around…The whole place is decorated with toilets, and the signature dessert: poop ice-cream! No wonder it is called the Modern Toilet! www.moderntoilet.com.tw/en/about.asp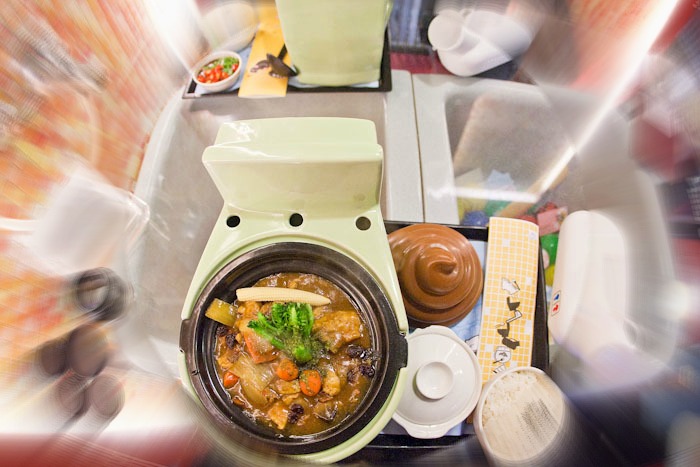 DINNER IN THE SKY is a very peculiar restaurant: it does not have a fixed base, but it goes around the world allowing everyone to experience it. However, what makes it unique and original is not the fact that it travels to different continents, but dinner in the sky can be said not to be "down to earth"; and what I mean here is not the literary expression, but this restaurant is actually a platform suspended at 40, maximum 50, metres from the ground! www.dinnerinthesky.com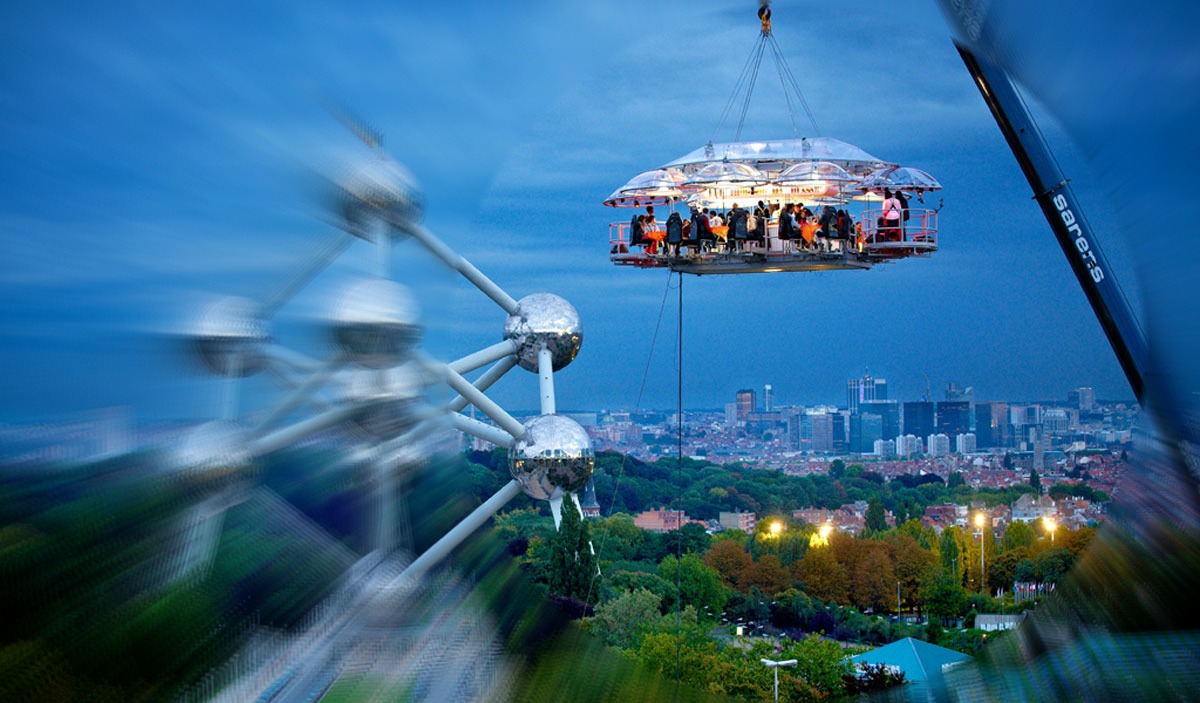 IZAKAYA KAYABUKI is not famous for its sophisticated and unique interior design, not even for being suspended in the sky. It is not known because of its strange dishes, nor for its original theme. This Japanese restaurant is included in the-strangest-restaurants-list because whoever serves the tables is not human….Yes that's right…the waiter for this place is a tiny and cute monkey! So, if you decide to go have a look at the restaurant, you better not call the waiter by shouting or gesticulating, what you need is just a banana and I can ensure you that you will have the best service you have ever had.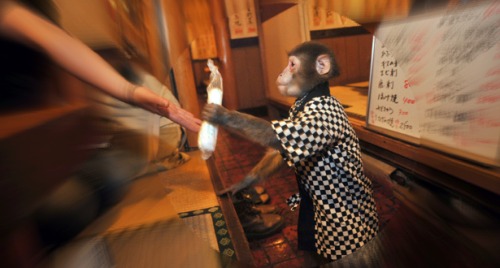 CAT CAFÉ is not a single restaurant, but it is a trend that is exploding in Japan. Cats cafes are unique and strange as their clients can enjoy a warm soup, or a tasty dish in company of fluffy and cute cats that walk, sleep and jump all around the place. Because in Japan most of the condominiums do not allow pet animals, people go crazy for these places! Imagine that you love cats but you are not allowed to have one, cat cafes are the perfect spots for you: petting a cat as if it was yours whilst sipping a glass of green tea, amazing!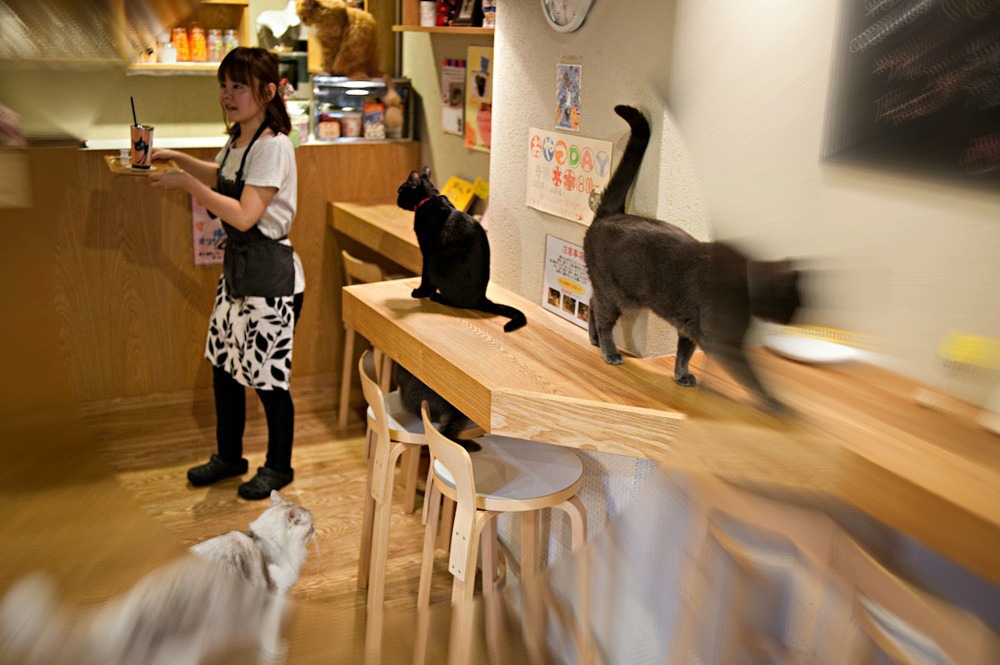 ITHAA UNDERSEA RESTAURANT is quite similar to Poseidon Undersea Resort (https://www.thegoldenscope.com/2013/12/12/top-6-strangest-hotels-in-the-world/). Built five metres under the sea, this restaurant offers a 180-degrees view of the reef. Opened only for lunch, Ithaa is absolutely original as, a part from the Poseidon Resort, it is the only place offering a full view of the underwater life. www.conradhotels3.hilton.com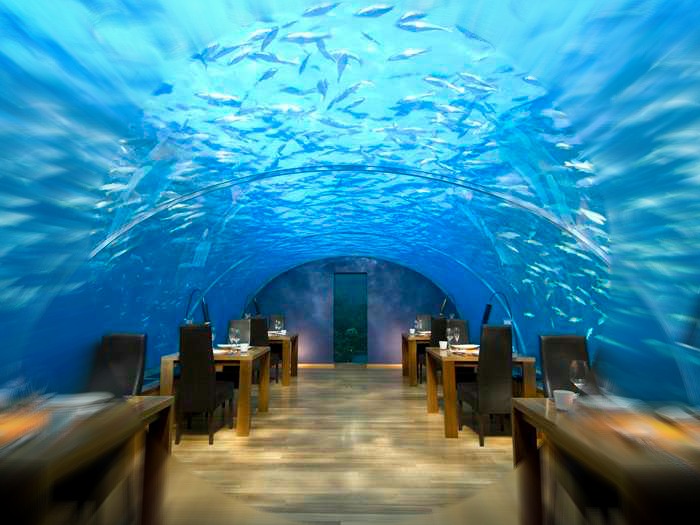 NINJA RESTAURANT. For all of you who cannot wait to be plunged into an old Japanese village full of ninja warriors ready to battle you, this restaurant would be paradise! The interior deco follows an ancient Nippon town: stone paths, wooden houses and torches illuminating the ambient are placed everywhere. The original aspect of this place, however, is not just given by the unique decorations, but also by the fact that, instead of having normal waiters serving you food, this restaurant hires only Ninja warriors experts in martial arts. If you are around Hudson Street in New Your, you should definitely go have a look! http://www.ninjanewyork.com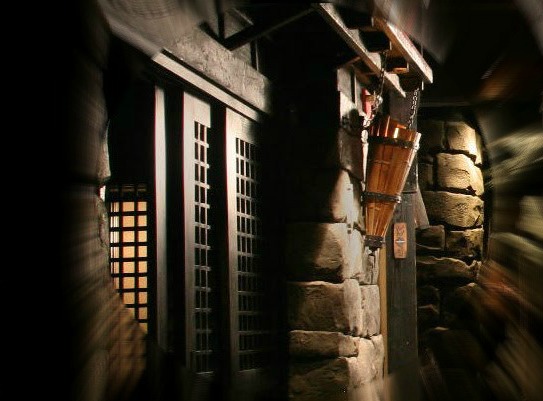 REDWOODS TREE HOUSE can be said to be a magical place. This restaurant is positioned on the highest trees of New Zealand, and it is composed by walkways suspended in the air connecting small wooden "room-tables" to each other. The Redwood Tree House can only host 30 guests, so you better hurry up and book your table for a romantic dinner with your partner, or for an original night out with your friends and family! www.yellowtreehouse.co.nz