Angera and its fortress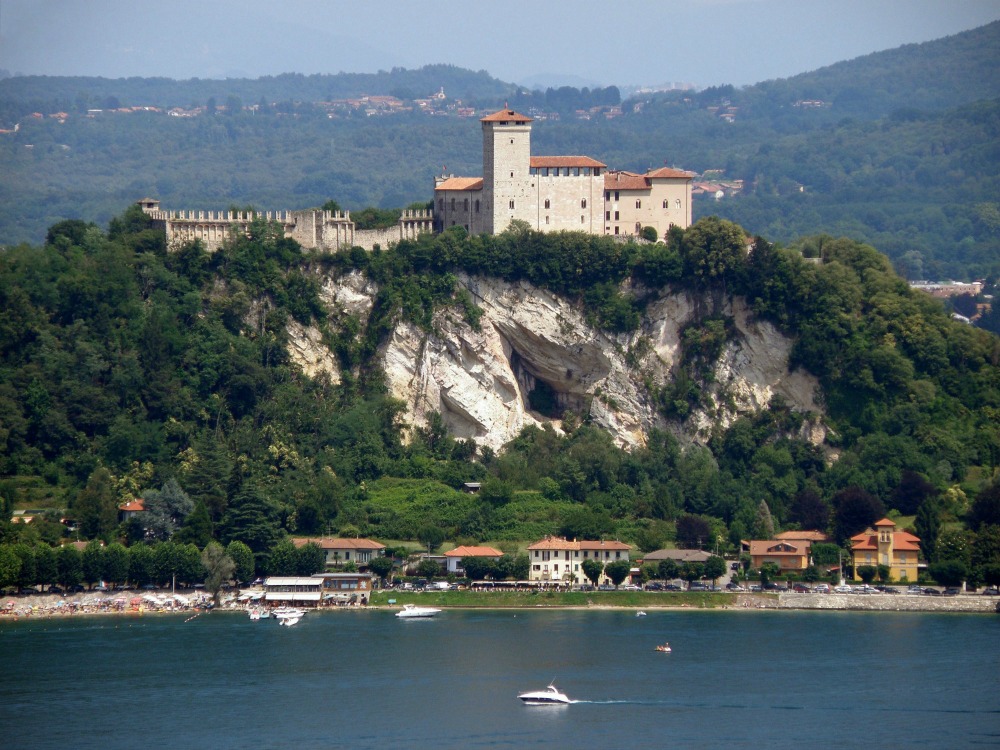 Our Italian autumn tours continue… today we go to Lombardy, a region that with its lakes offers the choice between different destinations… all perfect for a relaxing day.
Lake Como is not the largest of the Lombard lakes but it's the deepest in Italy. It offers several well equiped locations that can accommodate and pamper visitors.
Lake Garda is the largest and it's the favorite destination for both Italian and North European tourism coming mainly from neighboring Austria and Germany. Tourism both in the summer then in the mid-seasons, such as the present spring, for a vegetation with warm spring colors of its shores.
Lake Maggiore, or Verbano, is the second in Lombardy for size after Lake Garda. It's our present destination because on its south-eastern shore there is a characteristic town dominated by an impressive medieval fortress: Angera.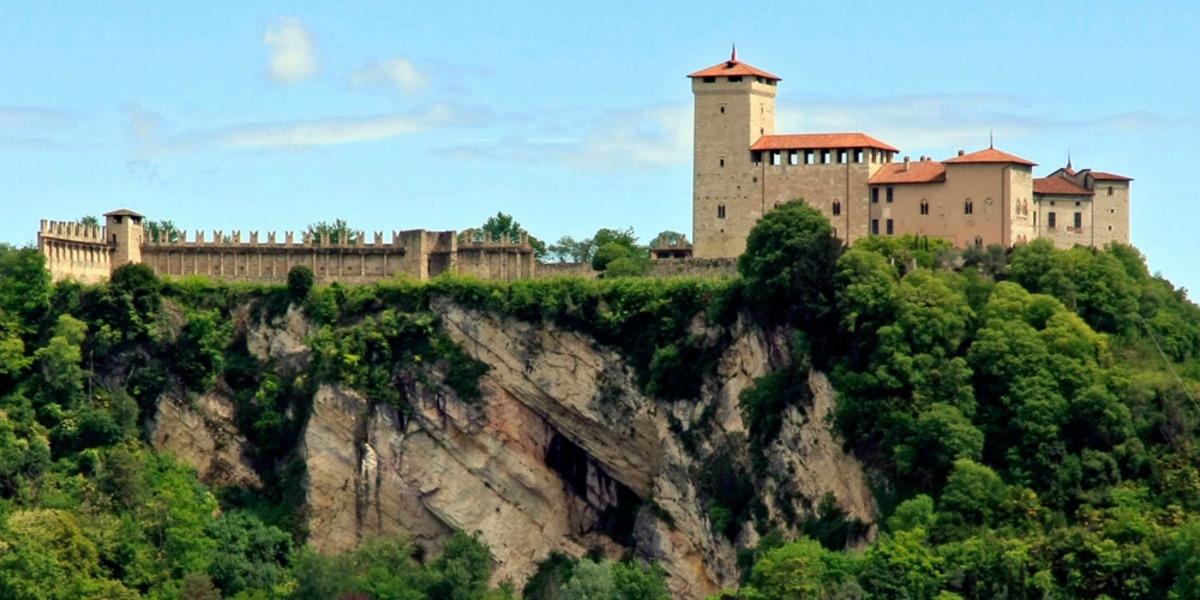 Angera is a typical lakeside town with a lovely lakeshore. In spring, to stroll and admire the quiet waters of the lake is very pleasant! This area in recent years have always received the blue flag of bathing.
The fortress of Angera rises majestically on a rock overlooking the southern shore of Lake Maggiore. Its position was strategic for trade control. It owned by the Visconti family, from Verbano, but in 1449 it was bought by the Borromeo Family and it still belongs to it today.
Inside it's possible to admire the different historical halls and it isn't possible to remain fascinated by the walls and ceilings so masterfully decorated by paintings that make them unique and welcoming as the noble halls of that past could be.
Here there is also the largest Europe's Doll and Toy Museum, it's amazing! Its exposition tells the story of doll by the material evolution, the socio-educational behaviors and ties with art, costume and fashion…yesterday and today. The frame of all this is a wonderful Medieval Garden, rich in symbolic meanings and based on accurate studies of old documents and images on miniature manuscripts.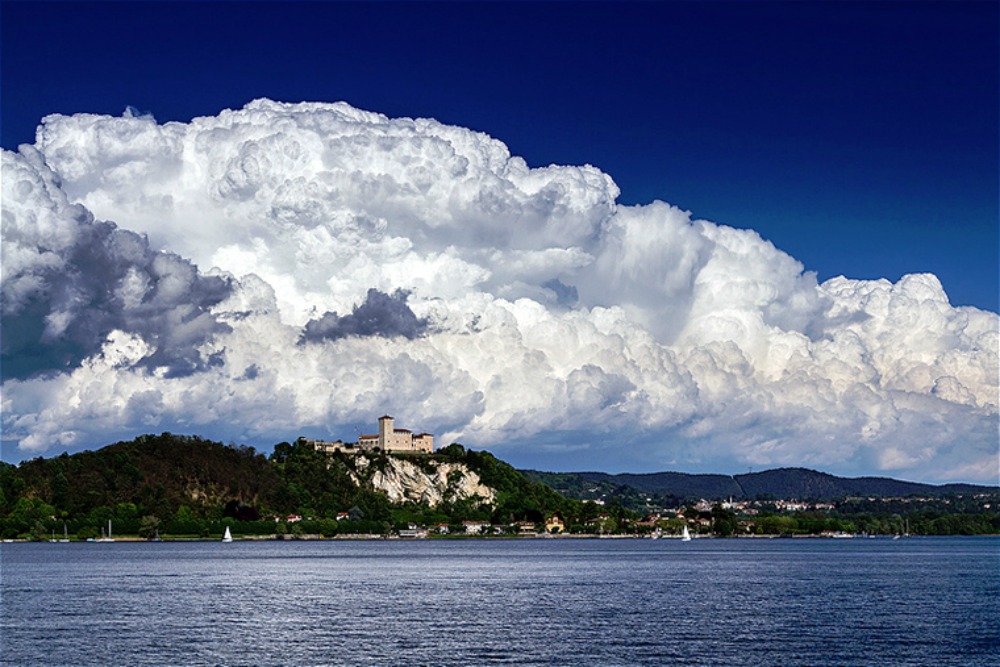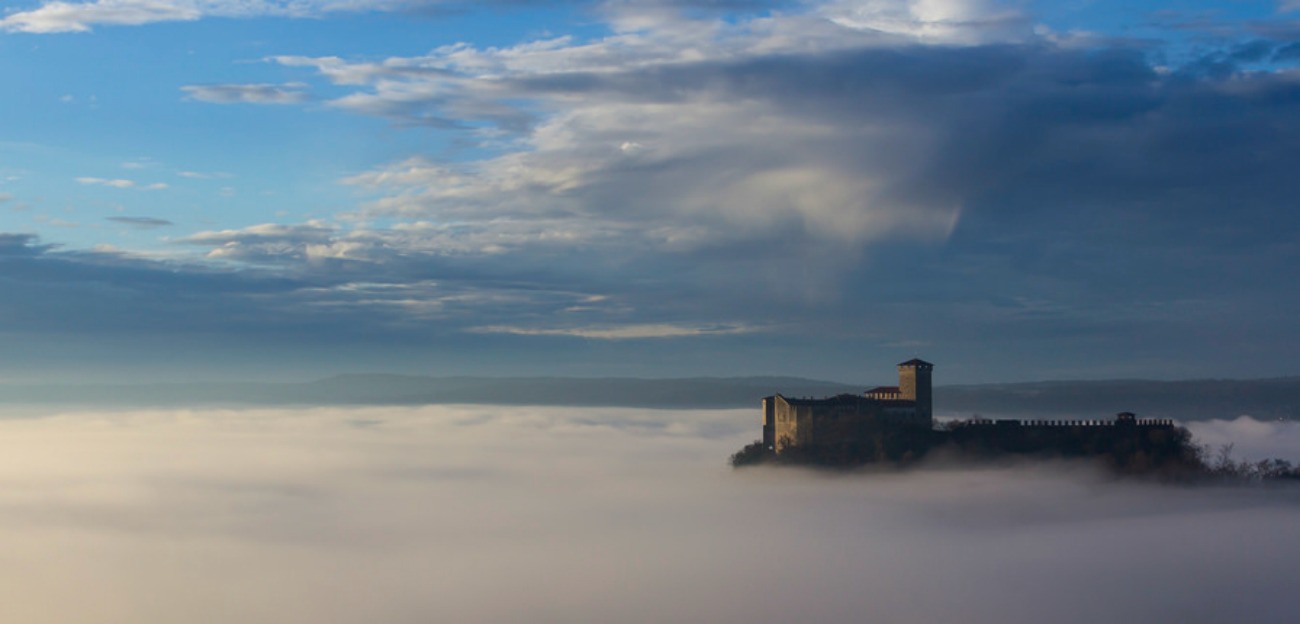 T H E   V I D E O
(All the photos are taken from Google.com, all the videos are taken from YouTube.com, and all belong to their original owners-We do not own any of the content posted-Removal upon request)