The village with the stone houses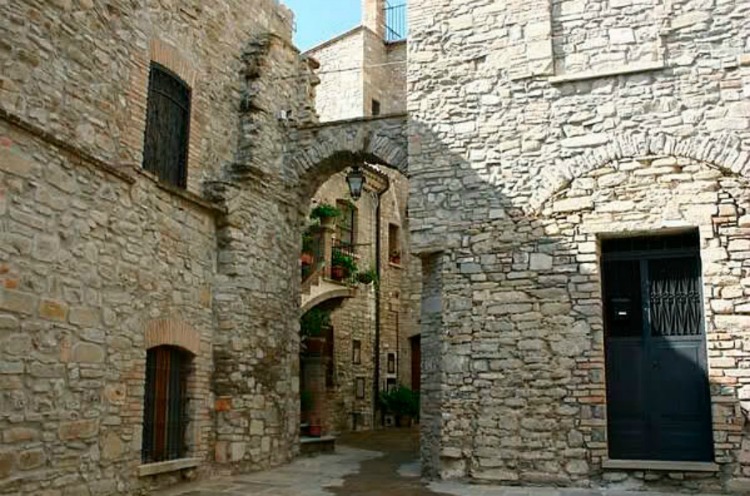 Italy is a country characterized, from north to south and the islands, by many picturesque villages; they, together with the natural and historical beauties, captivate tourists from around the world.
Probably a lot of these villages are totally unknown to foreigners but probably also to the Italian.
Basilicata is a region in southern Italy with many of these villages and today The Golden Scope chose to tell about Guardia Perticara, a little town with 574 inhabitants, located in Potenza province.
This charming village has ancient origins …. archaeological evidences were found of a settlement dating back to the early Iron Age, IX-VIII century B.C. and tombs dating fifth century B.C.
Guardia Perticara is known as "the village of stone houses" because its houses, the arches that surround the narrow streets, the terraces, are all made with stones worked by master craftsmen!
When you walk the streets of this village, it's natural to do it slowly… to better observe the balconies made in wrought iron that, in spring and summer, they are embellished with colored flower pots… even the laundry hanging out to dry seems to have a purpose ornamental…
This small medieval village seems to want jealously to keep the atmosphere of ancient times, when technology, progress, consumerism there wasn't and people "perhaps" lived better than us in our hectic and stressed times…
T H E   V I D E O
(All the photos are taken from Google.com, all the videos are taken from YouTube.com, and all belong to their original owners-We do not own any of the content posted-Removal upon request)