World's most romantic restaurants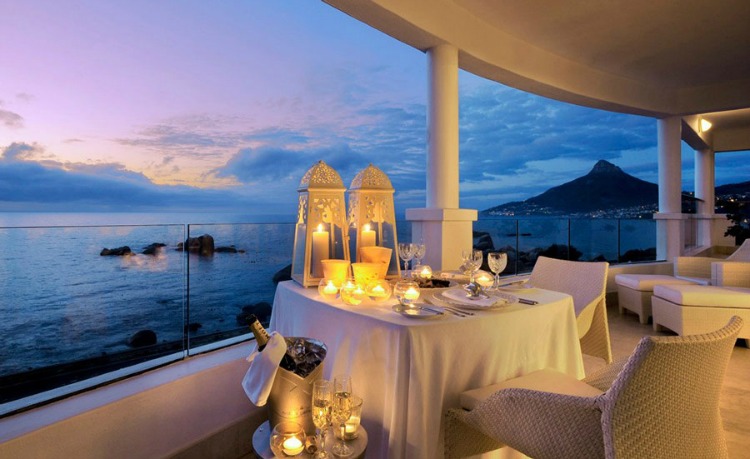 Tomorrow is St. Valentine's—the one-and-only day that celebrates romantic love. For this reason we decided we couldn't not write about something romantic…
Since tomorrow should be the night for couples, we thought that featuring a guide on the most romantic restaurants in the world might come on handy.
The Golden Scope spent days researching the best places to go with, or to take your beloved on St. Valentine's Day. Don't worry, we only chose luxurious, beautiful restaurants so that you will impress your lady, or surprise your man!
Each and every one of the places mentioned below is as wonderful as unique, featuring a romantic atmosphere, excellent service and delicious dishes. Of you wish to be one-on-one with your partner, some of the restaurants also have a private room that you can book.
Before showing you the 10 most romantic restaurants in the world, let us give you a brief explanation of how St. Valentine's day came about.
 ST. VALENTINE
St. Valentine's Day began as a liturgical celebration one or more early Christian saints named Valentinus.
Valentinus (Saint Valentine) was apparently imprisoned during the Ancient Roman Empire (496 AD) for performing weddings for soldiers who were forbidden to marry and for ministering to Christians, who were persecuted under the Roman Empire. St. Valentine is buried in the Via Flaminia in Rome.
La Zebra, Tulum, Mexico
Le Tobsil, Marrakesh, Morocco
Sugar Mill Restaurant, Tortola, British Virgin Islands
Atlas Club Nautika, Dubrovnik, Croatia
Huka Lodge Dining, Taupo, North Island, New Zealand
Wheatleigh, Lenox, Massachusetts
Ambrosia, Santorini, Greece
Les Ambassadeurs, Paris, France
Aroma, Rome, Italy
Clos Maggiore, London, United Kingdom
T H E   V I D E O
(All the photos are taken from Google.com, all the videos are taken from YouTube.com, and all belong to their original owners-We do not own any of the content posted-Removal upon request)