The Garden of Nymph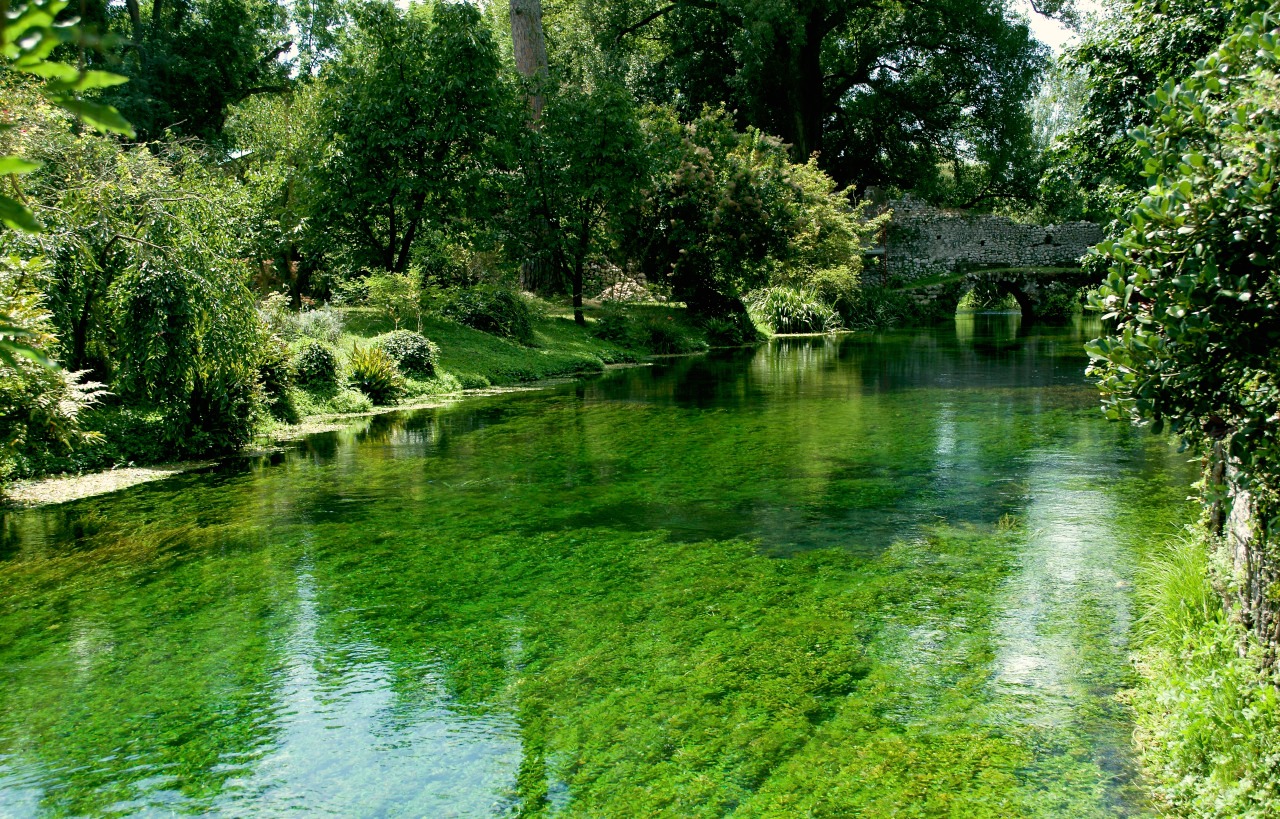 Lazio, an Italian region strongly characterized by the millennial history of ancient Rome with  monuments, interesting archaeological sites and also with really beautiful naturalistic sites.
* * * * * * * * * *
If you are looking for your next read!
"GWEILO: THE EXTRAORDINARY ADVENTURES OF A YOUNG MAN IN 1980's CHINA".
Through this book, an italian entrepreneu shares his unique path to self-discovery with a charming and magical old China as backdrop. A country of fairy-like landscapes, strong principled culture, and a poor and respectful population, who, through ancient proverbs, taught to appreciate the small things most people would take for granted.
The e-book version is available on Amazon worldwide!
➡️  https://amzn.to/33dnXyq  ⬅️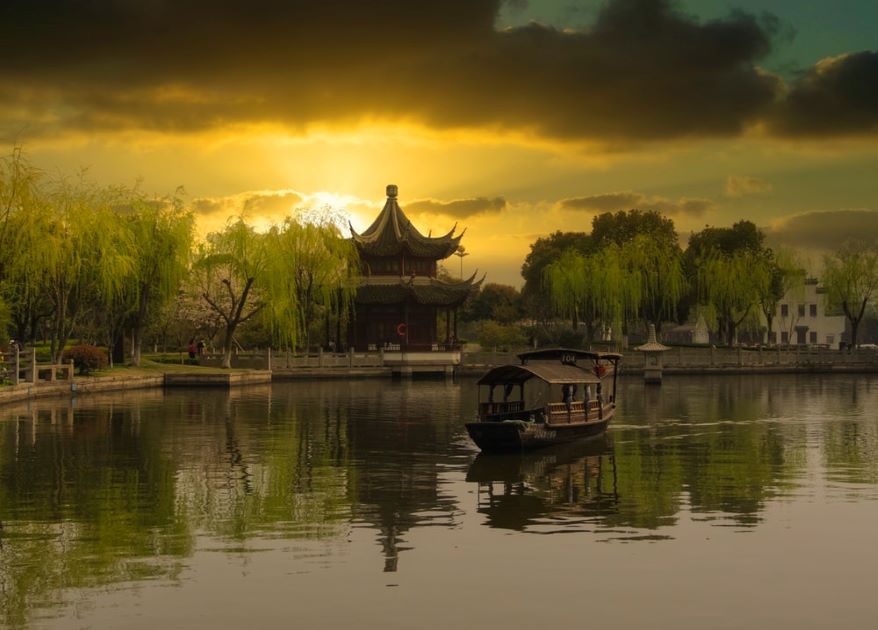 * * * * * * * * * *
Today we visit a place in the province of Latina, part of the municipality of "Cisterna di Latina", where historical/archaeological aspects mix with the natural ones: the Garden of Nymph.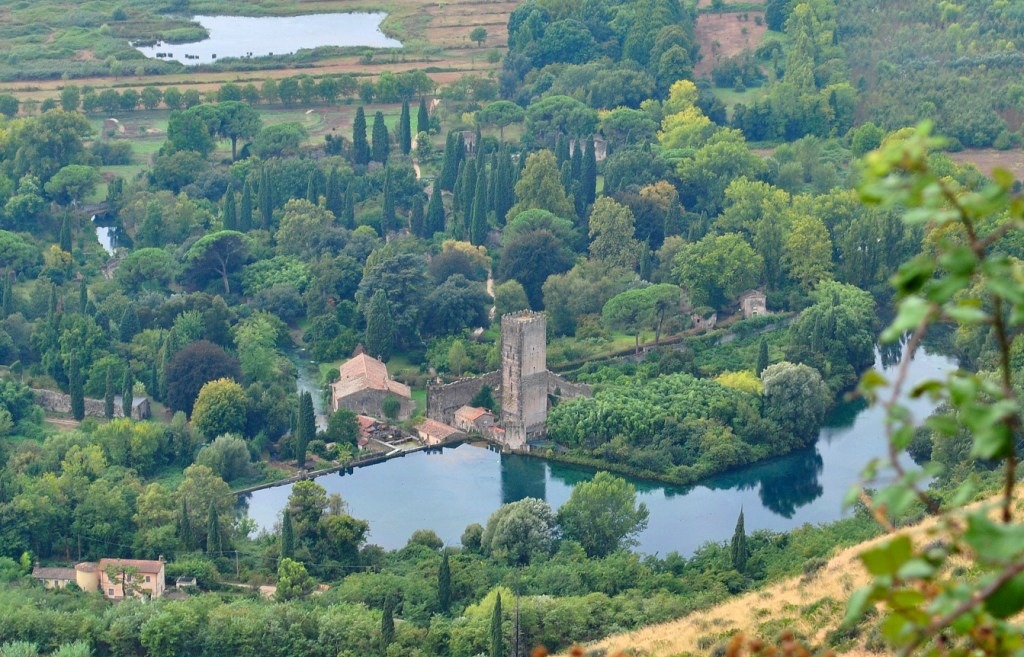 The village of Nymph, an agricultural center existed in Roman times; maybe its name derives from an ancient temple dedicated to the Naiad Nymphs, deities of spring water. It's located on a small island surrounded by the lake created by the homonymous river Nymph.
The Garden of Nymph is extremely charming… the quiet waters of the lake are relaxing…just look at them. It seems they embrace and protect the 8 hectares of garden…
This green garden is crossed by several streams of irrigation and then there are more than 1.300 different plants and small ponds with romantic emerald green bridges that overlook the waters.
Since 1298  the Garden of Nymph has owned by the House of Caetani, a family that over the centuries, through different historical events, lived there and took care of this small village and the beautiful surrounding nature.
The last "gardener" of the family was Donna Lelia, Roffredo Caetani's daughter. She tooks care of the garden with a great passion, facilitating the spontaneous development of plants integrated with the old ruins.
Before she died in 1977, Donna Lelia, being the last heir of the family, stablished the Roffredo Caetani Foundation, keeping alive the memory of the House of Caetani. This foundation preserves the Garden of Nymph…. a place with a magic atmosphere where history and nature coexist harmoniously giving visitors strong emotions …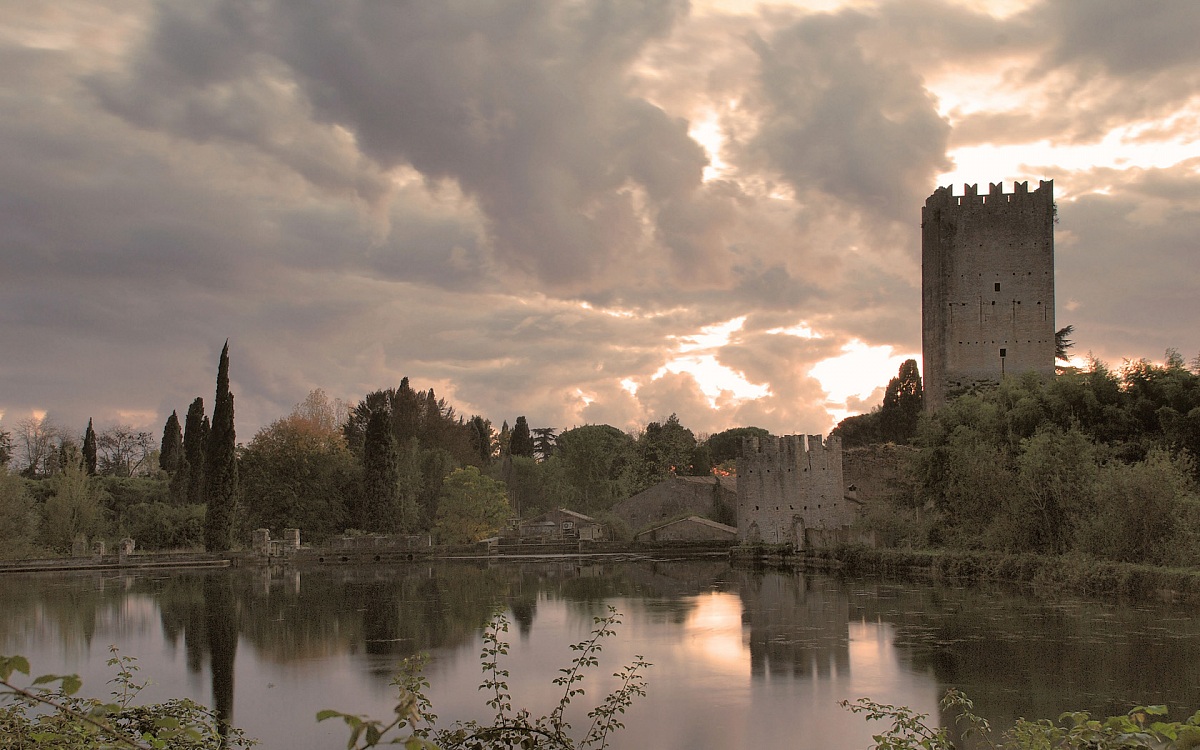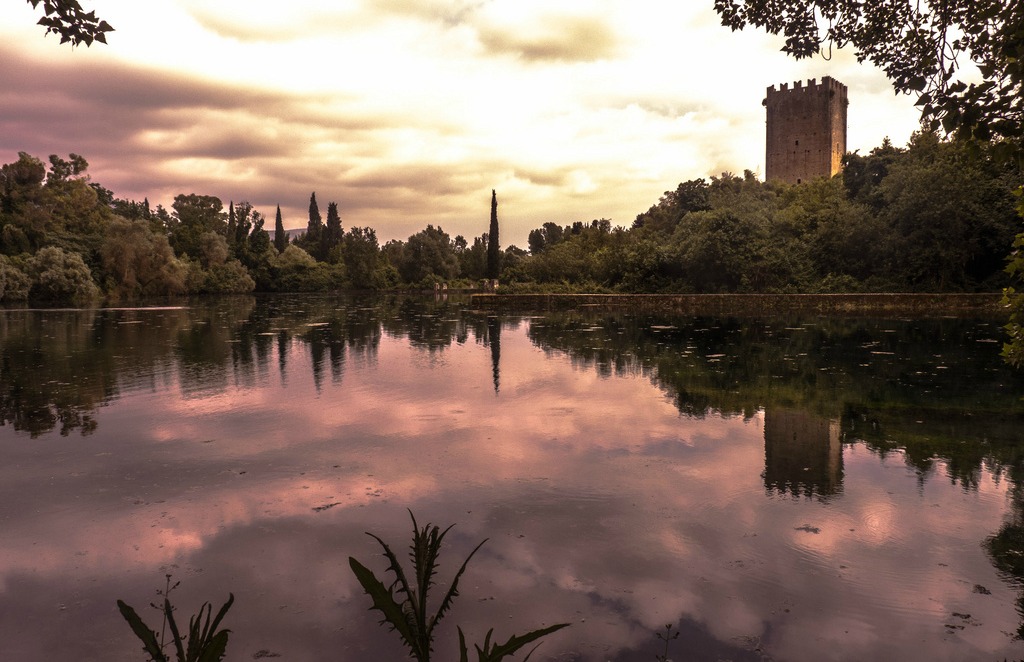 T H E   V I D E O
(All the photos are taken from Google.com, all the videos are taken from YouTube.com, and all belong to their original owners-We do not own any of the content posted-Removal upon request)