Realmonte and its beauties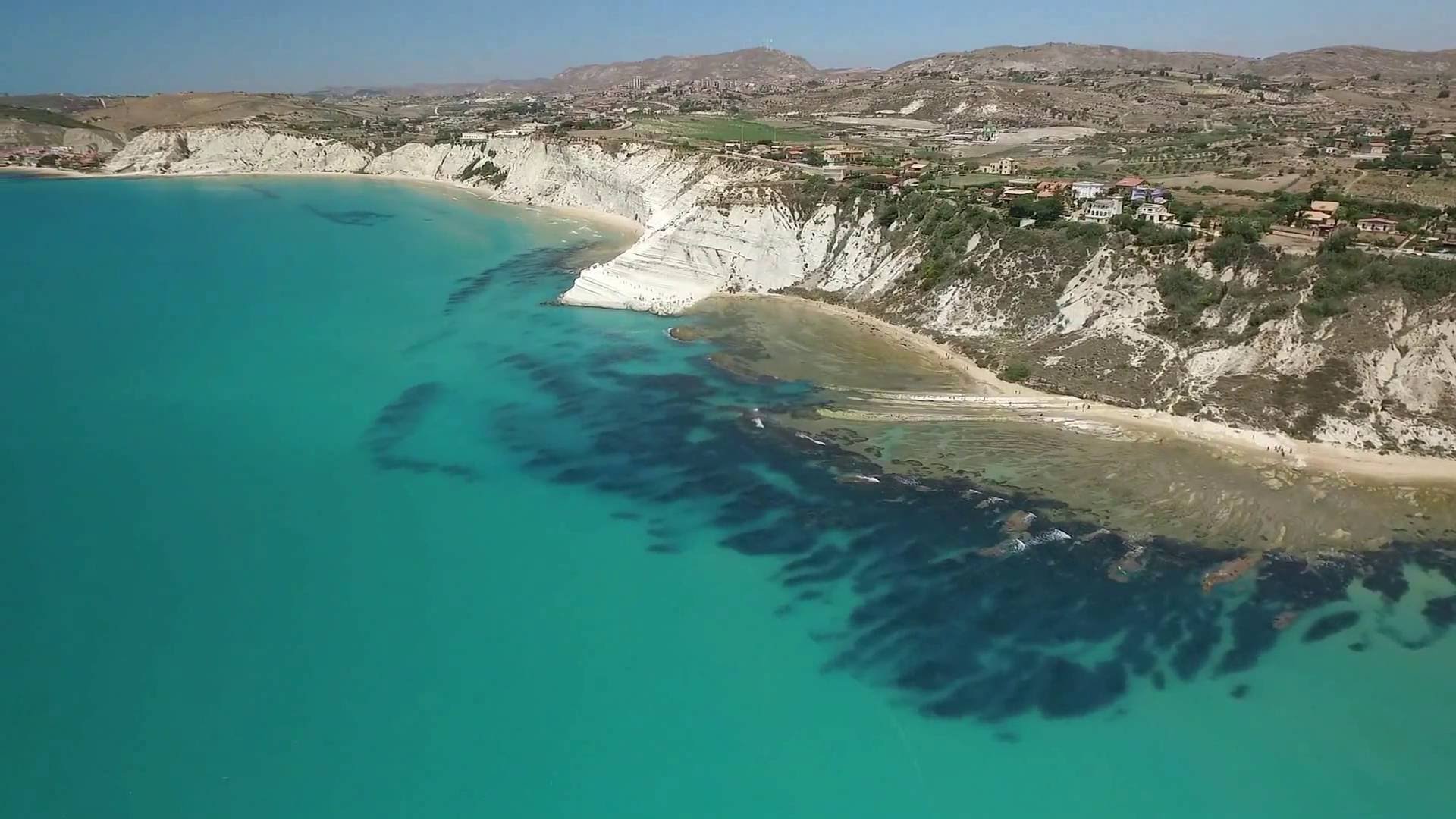 Yet again The Golden Scope will speak about Sicily… a beautiful island!  It's impossible to ignore it… summer is arrived and the sea holidays wish, too…
This week we chose a province that faces the Mediterranean Sea: Agrigento. Until 1929 it was the Province of Girgenti and since 2015 it's known as the Free City of Agrigento Consortium. This is an area rich in natural beauty and historical monuments.
Agrigento is famous for its quaint old town, which since April 2016 has returned to be called officially Girgenti and for the "Valley of the Temples", which UNESCO included in the World Heritage List since 1997 .
Just 15 kilometers from Agrigento, there is Realmonte, a village with about 4500 inhabitants. It's situated on a slight hill that overlooks the sea and in the interior area reaches 400 meters above sea level.
The inhabited area lies at an altitude of just over 100 meters above sea level, so this position offers a beautiful view over the Mediterranean sea and the coastal area characterized by fine resorts such as Punta Grande and Capo Rossello.
The most spectacular tourist attraction of this area is "Scala dei Turchi "; it's a white cliff overlooking the sea with strange shapes… It's famous in Italy because the novels of Andrea Camilleri, with Commissioner Montalbano, from which a successful television series was created.
In addition, about 2.5 kilometers from the village, there is an old salt mine that hides an incomparable treasure known as the "Salt Cathedral".  A wonderful church, made by salt, of 20 meters wide, high 8 and about 100 long. This is a unique work in the world made by the miners;  its interior contains beautiful statues and bas-reliefs carved in the salt and rock walls.
T H E   V I D E O
(All the photos are taken from Google.com, all the videos are taken from YouTube.com, and all belong to their original owners-We do not own any of the content posted-Removal upon request)