Guide to Bulusan Volcano Natural Park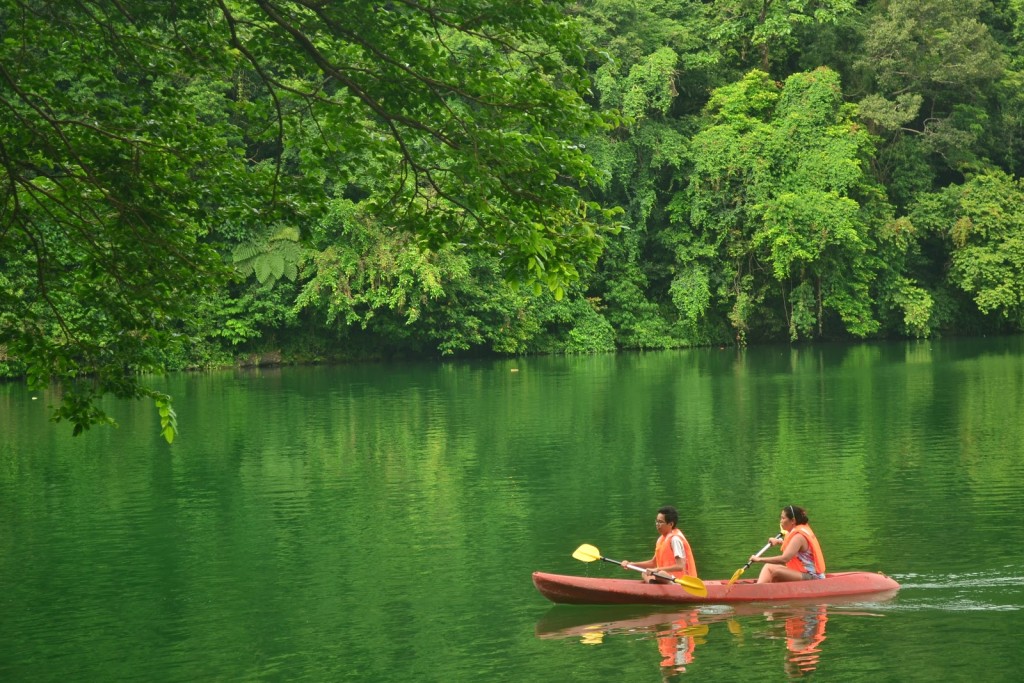 The Bulusan Volcano Natural Park is a protected area surrounding Mount Bulusan located in central Philippines. The park spans 3,673 hectares of rainforest and it is home to numerous animal and plant species.
Bulusan Volcano Natural Park was first designated as a National Park on June 7, 1935. Before then, the area was just used by locals to hunt, fish and cultivate plants.
The park includes the volcano itself, the Bulusan Lake, two other mountains—the Sharp Peak and Hormahan—and Lake Aguingay.
Bulusan Volcano, is the highest peak and it is characterized by deep ravines and caves. The volcano is still active. Sharp Peak and Hormahan are shorter than Bulusan and feature a vast plain situated in the middle of the mountain complex, which is occasionally flooded: this water basin is Lake Aguingay. Indeed, this beautiful lake dries up during summer, leaving an empty level ground in between Sharp Peak and Hormahan.
A part from the rainforest, the three mountain peaks and the two lakes mentioned above; Bulusan Volcano Natural Park includes also a secondary grassland, freshwater lakes and pools, small settlements and rural gardens, and abandoned farmland. Local communities still habit the park, using the lower slopes as agricultural lands. They take water from the main lakes to irrigate their fields.
Bulusan Volcano Natural Park is so beautiful and unique because it features striking natural sceneries as well as fascinating local villages. When there you will be able to experience the local culture and the peace and tranquility of nature.
T H E   V I D E O
(All the photos are taken from Google.com, all the videos are taken from YouTube.com, and all belong to their original owners-We do not own any of the content posted-Removal upon request)