The medieval village of Calcata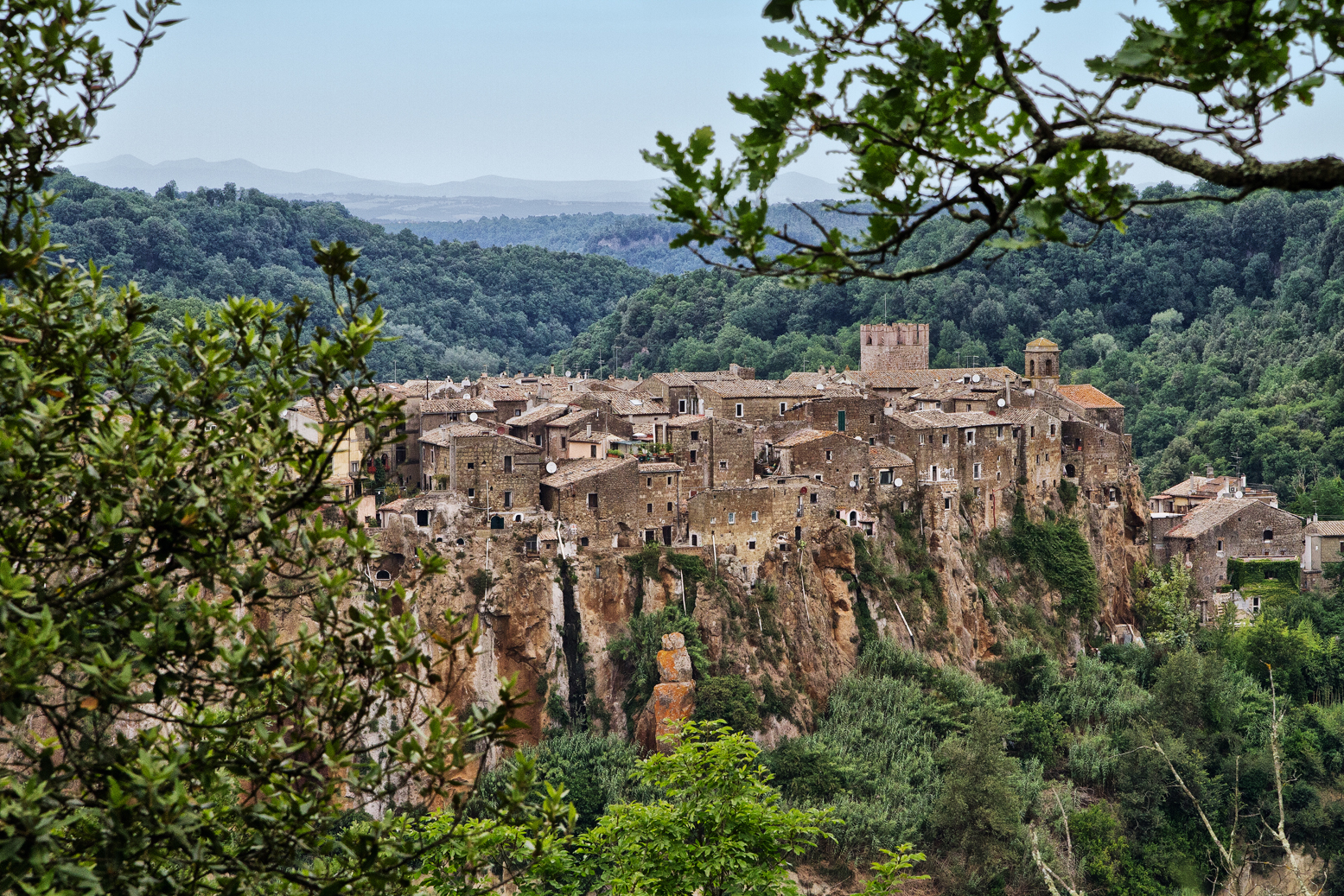 Rome, the Italian capital with its beautiful monuments that tell about important periods of the humanity history…  all of which are worth seeing!
But Rome with 3 million inhabitants is also the most populous town in Italy and the fourth in the European Union and, like all metropolis in the world, everyday it suffers the problems due to traffic congestion…. so many people to manage….
In short, a normal stressful city life daily….but just out of the town, only few kilometres and it is possible to find pretty small towns to discover and visit.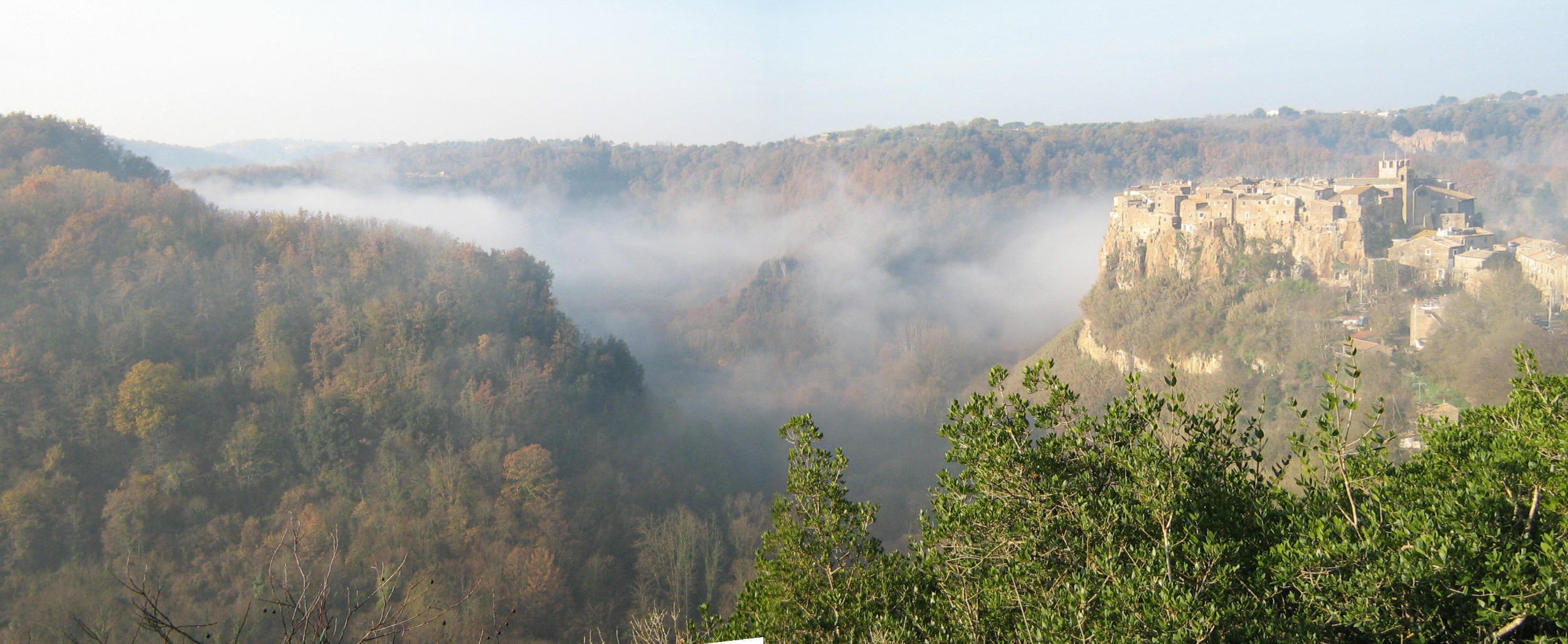 Calcata is a small medieval village, with just over 900 inhabitants, almost suspended over the valley surrounding the tufa rock on which born the village. It is one of those places where time seems to flow more slowly and where you forget to be just 40 kilometers from the big capital. It is located in the province of Viterbo.
Arriving by car to the parking, you are forced to use it because the center of the village is accessible only on foot …  a totally different atmosphere ….
In 1935 the old village was considered unsafe and the residents were forced to abandon it,  rebuilding a short distance …where there is the "obligatory" parking.
So for about 30 years the "original" Calcata  remained uninhabited until the mid-sixties; accurate geological surveys confirmed the stability of the tuff rock so, gradually, Calcata began to repopulate mainly of artists, painters and everybody "feel the negative factors of the urban environment"  like an architect who was among the first to move there said.
It is enough to cross the threshold of the village to be catapulted into a parallel reality … first of all, the phone will alert you that there is no network coverage so no smart-phones, no computers wi-fi … no technology… something absolutely unthinkable in the big cities of our times …
Then walking the streets, you feel in the air the relaxing smell of woodsmoke, it projects in the mind, the image of a fireplace, carved into a stone wall, which heats the house. A real blast from the past when, in my view, it were possible to live in a less hectic and stressful and therefore more human word …
T H E   V I D E O
(All the photos are taken from Google.com, all the videos are taken from YouTube.com, and all belong to their original owners-We do not own any of the content posted-Removal upon request)