Orava Castle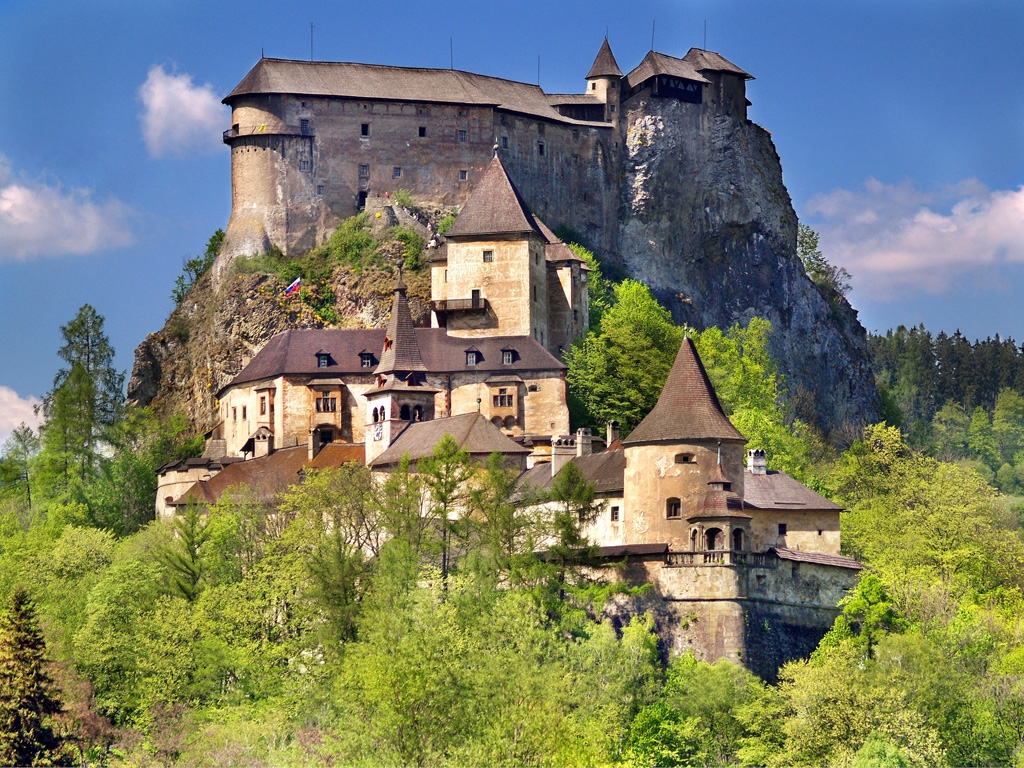 Slovakia, or more specifically the Slovak Republic, is a small interesting country in Central Eastern Europe, born on 1 January 1993 by the decision of the Czechoslovakia's parliament to ratify the dissolution of the Czech and Slovak Federative Republic .
The Slovak landscape is characterized by mountains: the Carpathians and the Tatra Mountains, which also have the highest peaks, they are located in the northern part of Slovakia.
The Orava region is a tourist area on the border with Poland. The Golden Scope today shows one of the most spectacular castles of the nation, the Orava Castle that overlooks the homonymous river.
This castle is beautiful and mysterious as the most of European castles. It is perched on a rocky hill overlooking the village of Orasky Podzamok. It's impossible to believe but absolutely true, it was originally made in wood and only later fortified to defend against enemy attacks.
The wood was gradually replaced by stone; it's history as stone castle dates back to 1267. Over the centuries, it had several renovations because its owners changed and because its foundations on the rocks had problems.
In 1800 a fire damaged part the Orava Castle and it was carefully restored above all the walls, built on spikes of rock, had new problems of static that were solved with the help of metal.
Today visitors can admire the castle in all its glory, inside there is the Museum of Orava rich in  sophisticated furnishings, medieval weapons, tapestries and antique clothing… everything gives the feeling of being on a set of a vintage movie.
In fact, not surprisingly, the Orava Castle has made an appearance in the film of 1922 "Nosferatu" from the novel titled "Dracula" by Bram Stoker…
T H E   V I D E O
(All the photos are taken from Google.com, all the videos are taken from YouTube.com, and all belong to their original owners-We do not own any of the content posted-Removal upon request)