Santa Marta, the "Pearl of the Americas"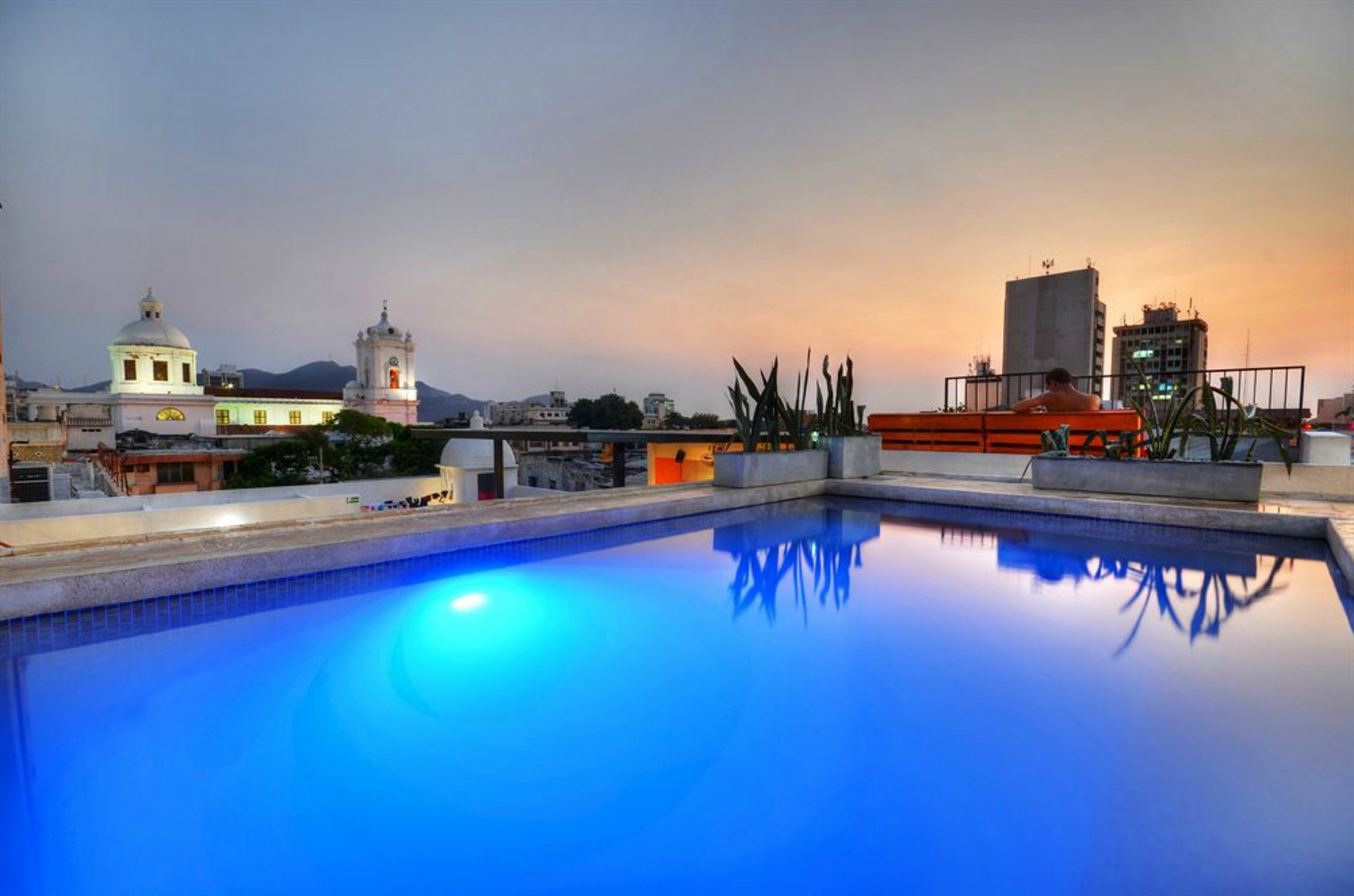 Colombia is a country located in northern South America, so it "looks out" on two oceans, both the Pacific Ocean, then the Caribbean Sea (Atlantic Ocean).
Then, Colombia has a cold and harsh climate in the inner area of the Andean glaciers and a tropical very hot climate of the coastal areas, in particular that of the Caribbean Sea.
Santa Marta is a major tourist center in the north of Colombia, which overlooks the Caribbean Sea while behind it is literally surrounded by the imposing mountain range of the Sierra Nevada de Santa Marta, which reaches 5775 meters above sea level with the Simon Bolivar peak and the Christopher Columbus Peak.
This town was founded in 1525 by Rodrigo de Bastidas and it's the oldest still existing town in Colombia. Its historic center has been restored and its multicolored buildings and its magnificent cathedral attract tourists from around the world; tourists are also attracted by its second soul: the bay with a beach and high, modern buildings behind… vaguely reminiscent of the Brazilian beach of Copacabana in Rio de Janeiro.
The "Pearl of the Americas", as it is also called Santa Marta, in addition to the renowned and "populated"  beach of the bay, offers quiet places, such as Playa Cristal with a strip of white sand that seems to be there to prevent the lush vegetation dips in the crystal clear sea …
A few kilometers east of Santa Marta, in a deep bay, there is Taganga, a quaint village of fishermen. Today there are "Dive Centers" for tourists loving the fascinating underwater wildlife. Just beyond the village there is the Tayrona National Park.
The park has an extension of 15.000 hectares of which 12.000 relate to the terrestrial area and 3.000 as marine. Some small beaches and coves allow visitors to enjoy the direct contact with nature and also to have delicious typical meals of fish in cozy restaurants that face the sea,the coral reef and behind lush jungle. In the jungle there are still indigenous settlements, tourists may to stay in rustic cabins built in the Tayrona architecture.
T H E   V I D E O S
(All the photos are taken from Google.com, all the videos are taken from YouTube.com, and all belong to their original owners-We do not own any of the content posted-Removal upon request)