Discovering Tasmania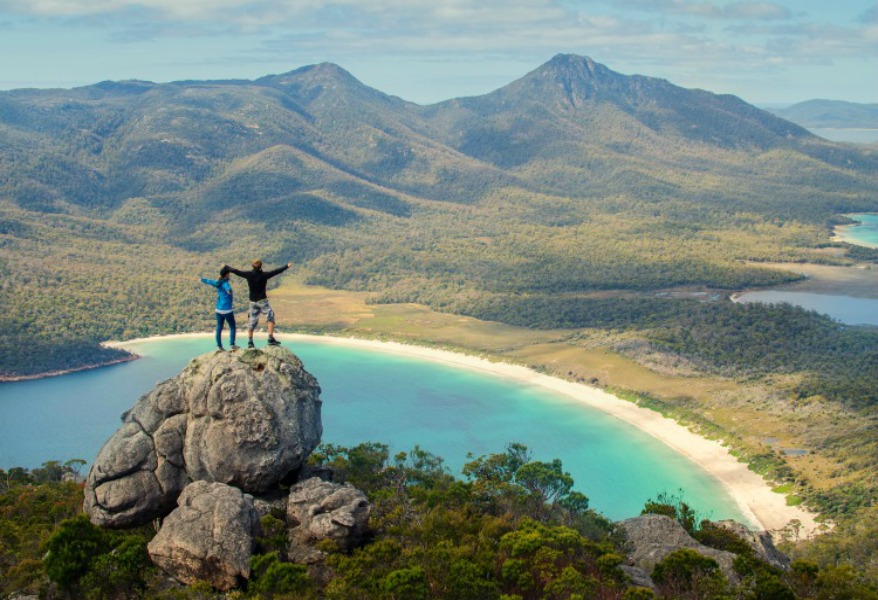 Tasmania is an island state, part of the Commonwealth of Australia, located 240 kilometers south of the Australian continent.
Some of you might have heard of this beautiful island thanks to the Warner Bros. cartoon character of the Tasmanian Devil—which is actually inspired by the true Tasmanian Devil, an animal that can only be found in Tasmania.
Anyway, because there are so many things to see in Australia and New Zealand, sometimes travellers tend to "skip" Tasmania.
For this reason, The Golden Scope prepared a guide to the most wonderful and fascinating attractions that this island offers; so next time you're around Oceania, you know what you are missing out.
Enjoy the following natural and cultural sites.
LAKE SAINT CLAIRE
Lake St Clair is located in the Central Highlands area of Tasmania, Australia. It forms part of the Cradle Mountain-Lake St Clair National Park, and it is part of the Tasmanian Wilderness World Heritage Area. This lake is the deepest in Australia.
BLOWHOLE AND TASMAN ARCH
The Blow Hole and Tasman Arch are two of several unusual geological formations in Tasmania. These two are located in the Tasman National Park, and together with the Devils Kitchen, the Tessellated Pavement, Remarkable Cave and Waterfall Bay, they offer some of the world's most stunning natural views.
MOUNT WELLINGTON
Mount Wellington rises to 1,271 meters over the city of Hobart. It is frequently covered in snow—sometimes even in summer—and the lower slopes are thickly forested.
PORT ARTHUR HISTORIC SITE
This is a small town located 60 kilometers south east of the state capital, Hobartand. Port Arthur is a former convict settlement, and one of Australia's most significant heritage areas. Thanks to the historical monuments and buildings erected in the town, Port Arthur can be defined as an open air museum.
CATARACT GORGE
The Cataract Gorge is a river gorge located in Launceston, in northern Tasmania. The earliest known European visitor to the site was William Collins, who discovered its entrance in 1804. Cataract Gorge is definitely a must-see as, just like the Blow Hole and the Tasman Arch, it is a concrete representation of Nature's fine work.
T H E   V I D E O
(All the photos are taken from Google.com, all the videos are taken from YouTube.com, and all belong to their original owners-We do not own any of the content posted-Removal upon request)