Apostles Islands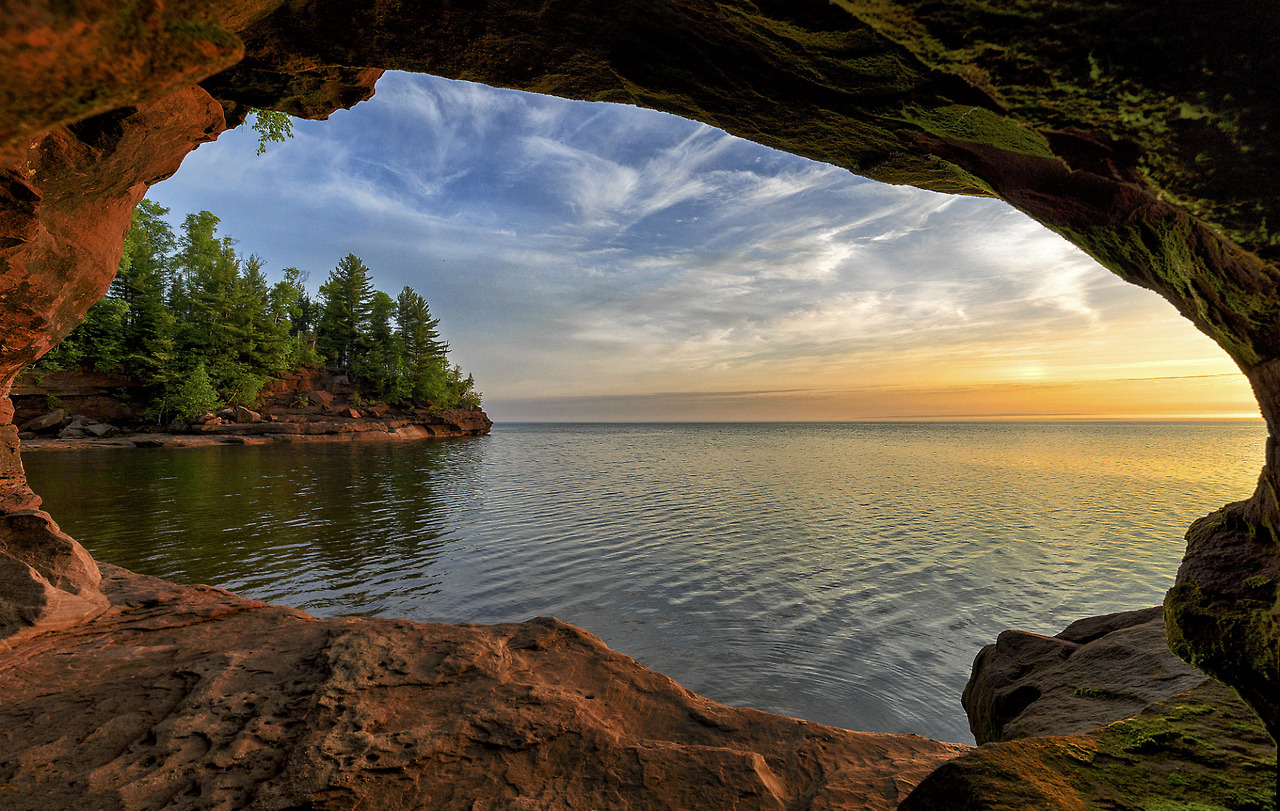 US federal states have very different natural beauties, northern states, such as the Wisconsin, are rich in lakes.
The name Wisconsin, in Indian language, means "the place where we live". It lies right in the region of the Great Lakes, so it borders to North with Superior Lake and to east with Lake Michigan. Thanks to its suggestive natural landscapes, it has always been one of the favorite destinations of American vacationers.
Its cold continental climate provides short autumn times during the months of September and October; as early as mid-November begins the first abundant snowfalls that during the winter season cover  entirely the territory and there are very stiff temperatures.
Different and amazing scenarios… today we will visit one of these…. The Apostles Islands, a group of 22 islands, on the Superior lake.
The Apostles Islands face the Bayfield Peninsula and, unless Madeline Island, they are part of the Apostle Islands National Lakeshore, a beautiful park that includes about 800 different plant species that are diligently protected and controlled by Rangers. In winter, when the risk of accidents due to the imprudence of visitors is high, rangers also accompany groups in visits to a series of spectacular caves.
These caves change appearance depending on the different seasons…, in the spring, summer and autumn they can be visited by kayak or small boats in the green waters of the lake, coming into these cavities excavated by water in the rock over the centuries.
But when the very cold winter comes, Mother Nature completely changes the appearance of this area… the lake is frozen and the spectacular caves can be reached on foot by walking on icy waters! Everywhere becomes absolutely amazing, ice with its various forms blends into the rock creating some truly unique sculptures!
Of course, all resists only until spring, when the temperatures rise and the lake waters return to enjoy the warm sunshine while the caves lose their "ice decorations " … they remain to be visited and admired, but according to locals, is the "winter" version the most beautiful one! This version remains in the eyes of tourists as well as in their photos…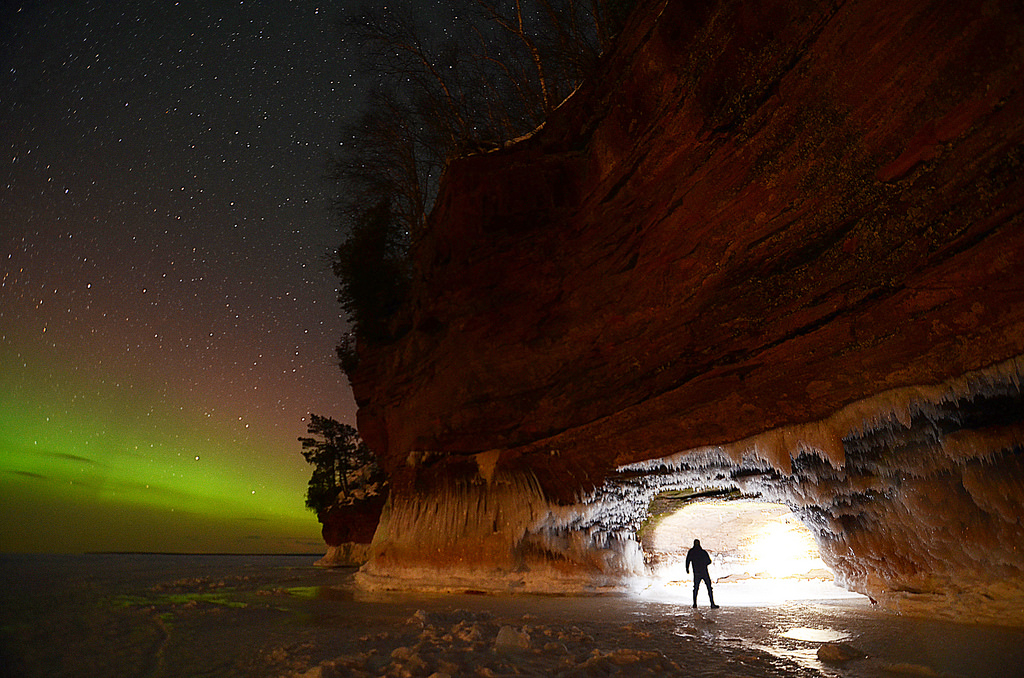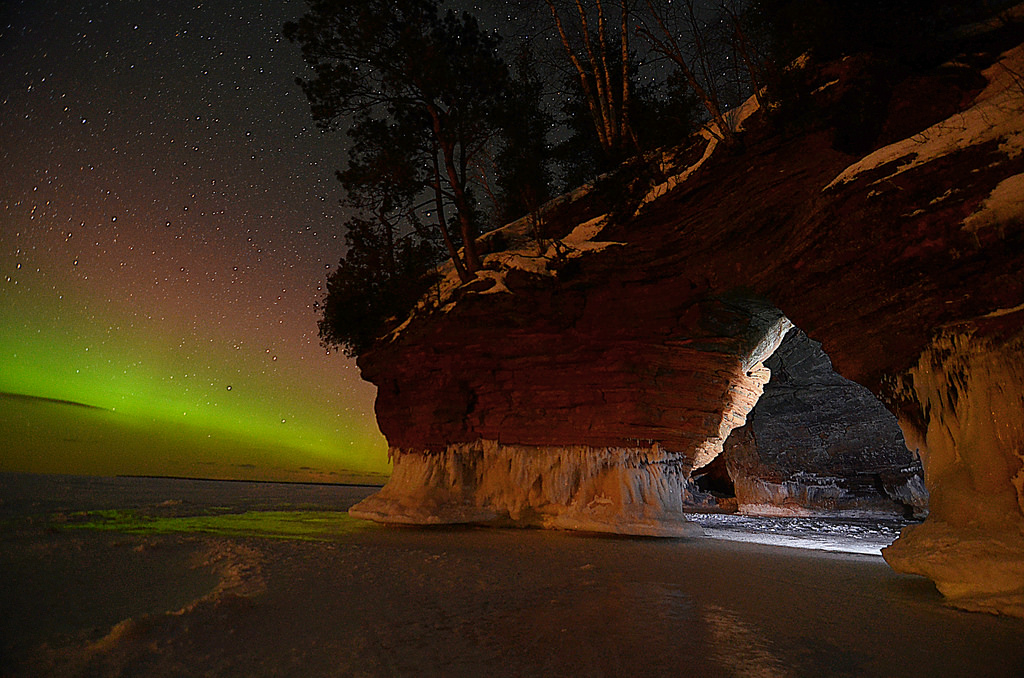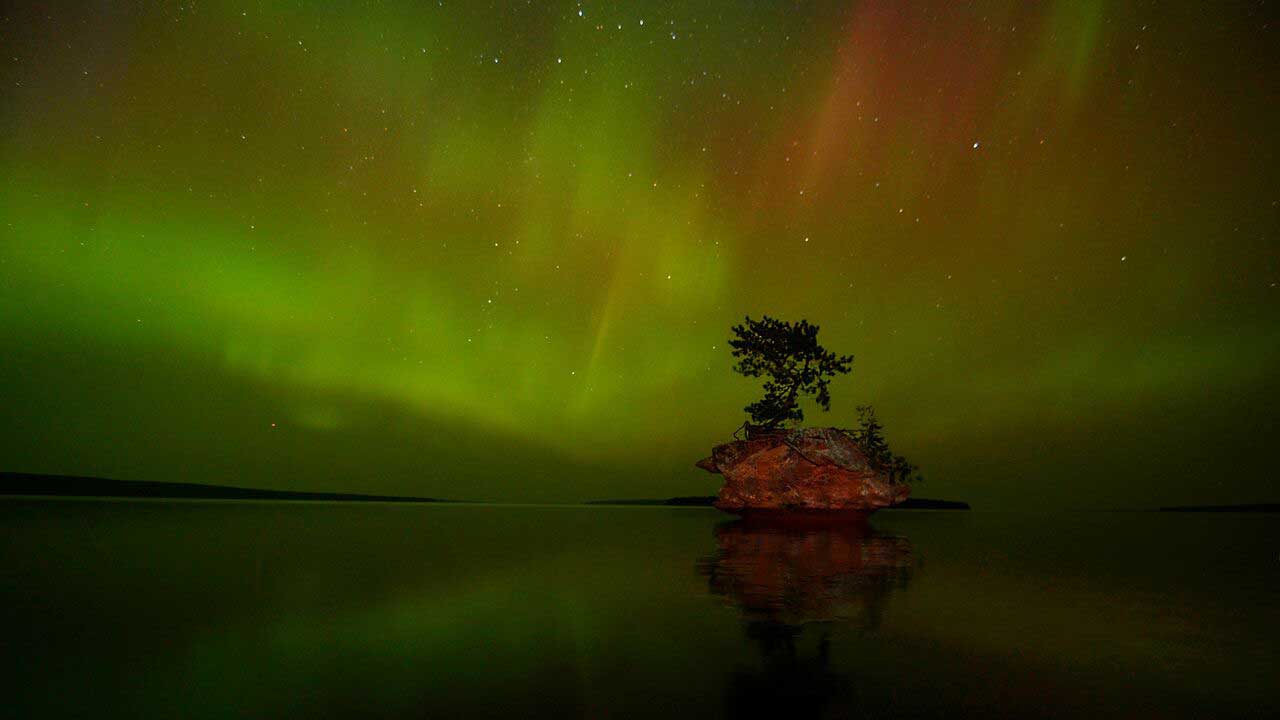 T H E   V I D E O S
(All the photos are taken from Google.com, all the videos are taken from YouTube.com, and all belong to their original owners-We do not own any of the content posted-Removal upon request)